Ayodhya verdict: Former PM Devegowda hails verdict
JD(S) Chief HD Devegowda welcomed supreme court's Ayodhya verdict. However, he thinks the top court could have provided a complete solution for the construction of the temple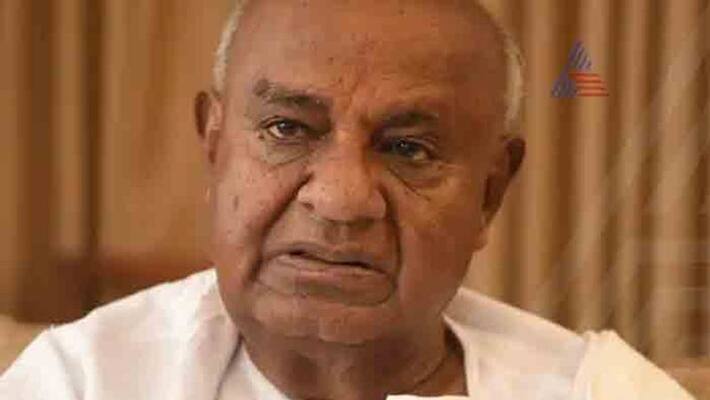 Mangaluru: Reactions poured in from all quarters as the supreme court of India delivered its Ayodhya verdict. As all were awaiting the verdict and many rejoiced, former Prime Minister HD Devegowda too welcomed the verdict.
Political and religious leaders across the board called for peace and harmony.  The former prime minister also said the verdict has "reaffirmed the independence, transparency, and farsightedness of our judiciary."
However, he was of the opinion that the top court could have given a complete solution as to how to go ahead with the construction of the temple.
Speaking to the media on Saturday (November 9), Devegowda said, "the top court ordered to form a trust to look into the construction of the temple but didn't say who will form the trust. Will the trust work under RSS or the government? There is BJP government in Uttar Pradesh. The Supreme Court did not lay down guidelines for the construction of the temple."
On Saturday, five judges led by chief justice Ranjan Gogoi also directed the Indian government to allot five acres of land to Muslims to build a mosque, and acknowledged that the demolition in 1992 violated the rule of the law.
The hearing on the case went on perennially for 40 days. Just before the verdict was to be delivered, the CJI met up with authorities and sought to know the security situation in the state.
PM Narendra Modi too hailed the verdict and added that there was no place for fear, hatred and bitterness in India.
Last Updated Nov 10, 2019, 11:16 AM IST