The life and times of the magnificent Aveek Sarkar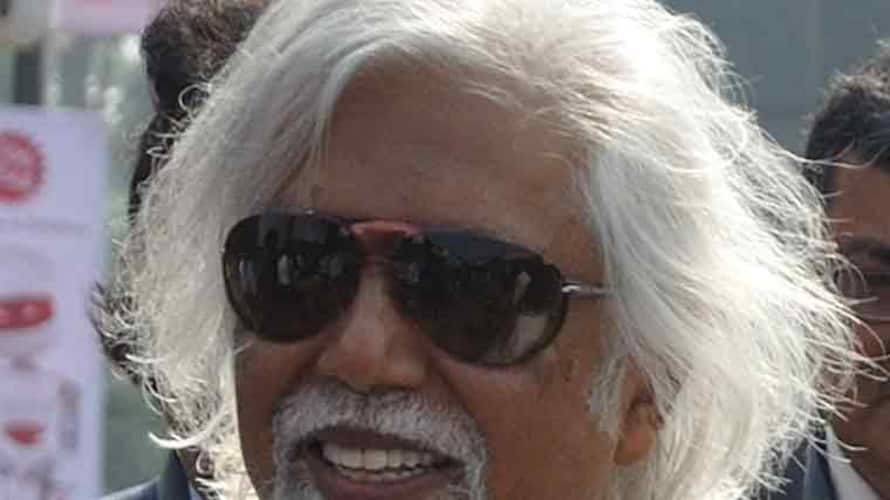 For a third-generation media businessman whose entire life has been spent deciding what to disseminate to his readers every day, there is very little that ABP Group's just-resigned chief editor Aveek Sarkar wants people to know about him. Snippets of gossip around the ABP office corridors gather about this media-shy editor such bizarre details as that he is an Anglophile who loves Victorian England, and even that he dyes his hair white.
His hairstyle has been the envy of many a greying Bengali and his starched dhuti-panjabi has added to the white charm. Many a journalist has tried to decode Aveek Babu, only to be politely and definitively told by his secretary that they should refer to Nicholas Coleridge's Paper Tigers for information on the editor if they wanted to write a profile of him.
Almost a quarter of a century ago, the president of the Conde Nast International, Nicholas Coleridge interviewed him and wrote the oft-quoted profile in his book on Indian media barons titled Paper Tigers. There were very very interesting details that came out of that profile. This is the one book that offers insights into Aveek Babu's 'magnificently rich' lifestyle.
In the book, Aveek Babu has been described, most aptly by Coleridge as "India's most sophisticated media proprietor." He gets his suits (and his silk underwear) stitched bespoke by tailors at Lahore instead of Savile Row because he considers the former's tailoring skills superior, smokes only Davidoff cigars, accepts only Bolivian coffee and drinks grand cru claret.
But apart from his high tastes, Aveek Sarkar has also been mostly regarded as one of the most intellectual editors in India. His grandfather Prafulla Kumar Sarkar founded the ABP Group in 1922. Aveek Babu's father Ashok Kumar Sarkar was editor-in-chief of Ananda Bazar Patrika for many years.
Aveek Sarkar started as an understudy to the legendary Harold Evans. He also worked for the Sunday Times. It is well-known that his Anglophilia made him model his English newspaper, The Telegraph, after the British Daily Telegraph. The Telegraph's daily supplement, T2, which he decided to digitise a year ago, was named thus because of its eponymous British counterpart.
The ABP Group publications evoke nostalgia among an entire generation of journalists and writers. The sports lover loved his SportsWorld, the Bengali literature lover still can't have enough of the magazine Desh. The children's magazine, Anandamela, is still treasured by some in dusty vaults. It is here that many of Satyajit Ray's short stories and Feluda novels came out for the first time.
The ad taglines for the group's bread-and-butter newspaper Ananda Bazar Patrika, Ananda Bazar ki bolchey? (What is Ananda Bazar saying about it?) or Portey hoy, noiley pichhiye portey hoy (Read, or you'll be left behind) are legendary. The best of Indian journalism came from the ABP stable, the likes of MJ Akbar, Vir Sanghvi and even Arnab Goswami (a very short stint, but worth a mention, nevertheless) among them.
Aveek Babu played a very active role in setting up Penguin India, an arm of Penguin Books that his daughter Chiki Sarkar headed for a while before she started her own publication house, Juggernaut. He partnered with Rupert Murdoch to start Star Ananda, which subsequently transformed as ABP Ananda.
Aveek Sarkar continues as vice-chairman of the ABP Group. His departure as group editor may be a personal move or a political one. But in creating his legends, he has become one himself. To quote Leonard Cohen, that's certainly no way to say goodbye.
Last Updated Mar 31, 2018, 6:45 PM IST