'Another Modi failure...' says BJP's Subramanian Swamy on China-Bhutan bonhomie
Subramanian Swamy, a prominent leader of the Bharatiya Janata Party, criticized the Narendra Modi government in response to reports citing Chinese Foreign Minister Wang Yi's statement. Wang claimed that Beijing is prepared to conclude boundary negotiations and establish diplomatic relations with Bhutan at the earliest opportunity.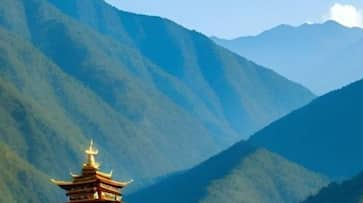 Bharatiya Janata Party leader Subramanian Swamy has slammed the Narendra Modi government over reports citing Chinese Foreign Minister Wang Yi which claimed that Beijing is ready to conclude boundary negotiations and establish diplomatic relations with Bhutan as soon as possible.
Taking to X (formerly Twitter), Dr Swamy said: "Another Modi failure. Bhutan since 1950 never had diplomatic relations with any country except through India. In fact in 1949  Bhutan wanted to merge in India but Nehru refused. His Foreign Secretary TN Kaul was then having an affair with a lady in Bhutan, so Nehru declined."
Dr. Swamy's remarks were prompted by a report from Chinese media outlet Xinhua, which quoted Wang. The meeting between Wang, a member of the Political Bureau of the Communist Party of China Central Committee, and Bhutanese Foreign Minister Tandi Dorji took place during Wang's visit to China for boundary negotiations.
Wang emphasized the strong historical ties between China and Bhutan, emphasizing that concluding boundary negotiations and establishing diplomatic relations align with Bhutan's long-term and fundamental interests. He called for both sides to seize the historical opportunity and formalize their friendly relations.
Additionally, Wang underscored China's commitment to a neighborhood diplomacy approach that respects the sovereignty, independence, and territorial integrity of all nations.
Tandi Dorji expressed Bhutan's gratitude for China's support and adherence to the one-China principle. He conveyed Bhutan's willingness to collaborate with China to resolve the boundary issue and advance diplomatic relations. Dorji also commended China's global initiatives, including the Global Development Initiative (GDI), the Global Security Initiative (GSI), and the Global Civilization Initiative (GCI), which benefit all parties, particularly neighboring countries like Bhutan.
Last Updated Oct 24, 2023, 2:50 PM IST