Horror in AP: 341 farmer suicides in six months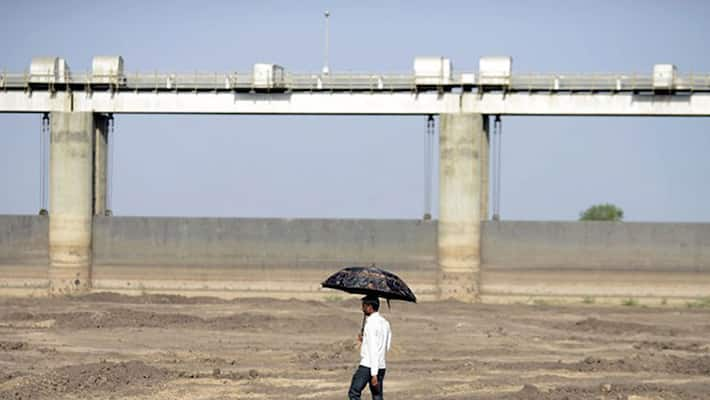 According to the Rythu Swarajya Vedika (RSV), which surveyed the agrarian crisis in Andhra Pradesh, a reported 341 farmers have committed suicide in the past six months, despite the loud talk by the state government about the GDP growth rate of the state.
The RSV says though the report is comprehensive, it is only a partial one.
Chief Minister Chandrababu Naidu has claimed that Andhra Pradesh would become the number one state of India by 2029 and one of the top five global economies of the world by 2051. But the reality at home is different.  
Up till recently, the suicides of Telangana had drawn national attention. But it seems like the tragedy is spreading to Andhra Pradesh as well. RSV has compiled a list of 341 suicides between August 2015 and February 2016. RSV organized fact-finding visits to 40 families of farmers who committed suicides in the districts of Kurnool, Anantpaur, Guntur, East Godavari, Prakasam, Kadapa and Chittoor.
The list of the 341 farmers who committed suicide and the reports of the fact-finding mission have been submitted to the High Court as part of the ongoing case on farmers suicide, said Kadimpalli Mohan of RSV.
The report clearly highlights a failure on the part of the government of Andhra Pradesh to address the continuing crisis. Some important findings of the RSV are :
* 19 out of 40 farmers have no access to bank loans and were completely dependent on private moneylenders.
* Of the total outstanding loans of all 40 farmers, only 13% were bank loans. 87% were private loans, taken at a high rate of interest (24% to 60%).
* 22 out of 40 farmers were tenant farmers. None of them received Loan Eligibility Cards. Their average debt was Rs.4,27,000 each
* In 39 out of the 40 cases, the farmers had faced heavy crop loss due to drought, cyclone or flood. The failure of the government to provide effective crop insurance or disaster compensation seems to have driven them into further debt.
* 30 out of the 40 farmers were cultivating rainfed lands, either dependent on failing borewells or completely lacking irrigation.
"The government should take immediate action to address the problems of tenant farmers and ensure that they get bank loans and disaster compensation. The government should also take immediate action to help farmers who lost crops due to drought, floods, cyclone or excess rainfall, providing them at least Rs. 10,000 per acre," Mohan told Asianet.
In rain-fed and drought prone areas, the government should launch a comprehensive effort to mitigate the effects of drought and sustain rain-fed agriculture along with animal husbandry and allied occupations, he added.
Last Updated Mar 31, 2018, 6:50 PM IST