Alert for students in Kerala: State govt releases schedule of pending SSLC, HSC and VHSE exams
In an alert for students, the government published a detailed schedule of the pending SSLC, HSE and VHSE examinations. The pending three SSLC examinations will be held in the afternoon -- mathematics on May 26, physics on May 27 and chemistry on May 28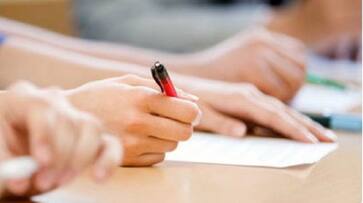 Thiruvananthapuram: The state government has published a detailed schedule of the pending SSLC, HSE and VHSE examinations. According to the schedule published on Wednesday, the SSLC and VHSE examinations will begin on May 26.
The pending three SSLC examinations will be held in the afternoon -- mathematics on May 26, physics on May 27 and chemistry on May 28.
The plus one and plus two examinations will begin on May 27. All the HSE examinations except two papers of plus one will be held in the forenoon session.
On May 26, the entrepreneurship development paper of VHSE will be held.
Examinations to be conducted with social distancing norms:
The government has decided to conduct examinations with social distancing norms and with enough safety precautions. Before the examinations commence, school premises and classrooms will be cleaned and disinfected.
According to reports, the seating arrangements for the examinations will ensure a safe distance between the students. As per the decision, only two students are allowed to sit on a single bench.
Masks to students and invigilators:
Masks will be provided to the students and invigilators and they will be allowed to enter the examination hall after cleaning their hands with sanitisers.
Last Updated May 13, 2020, 3:09 PM IST