After 6 hours of struggle policeman who opened fire brought down from rooftop
A junior constable who was on duty on the roof of a two-storey building that houses the Jhargram superintendent of police's office fired several shots on Thursday, triggering panic in the area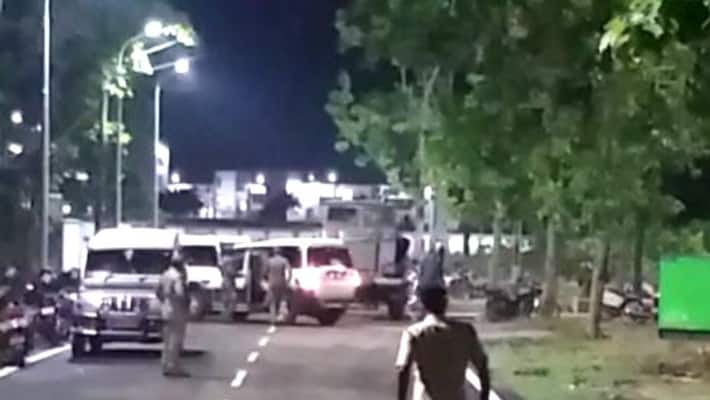 Jhargram: At around 2:45pm on Thursday, a constable of Jhargram district police climbed on the roof of the armoury with his SLR (self-loading rifle). From there, he started firing in the direction of the road ahead.
The constable identified as Binod Kumar is an employee in the armoury of the district police.
Due to the lockdown, the road he was targeting was completely empty and no one was injured in the firing.
Higher officials of the district police line rushed to the spot. A large area near the armoury was cordoned off by a huge police force to protect the civilians. The district police officials along with Binod's colleagues tried stopping him. They tried hard to reason with him, but Binod, according to the police, was beyond reasoning.
Finally, his parents were brought from their village and following pleas by them, the constable came down after placing the rifle on the roof around 9 pm, the official said.
The reason for the constable taking to firing is yet to be ascertained, he said.
Last Updated Apr 24, 2020, 7:22 PM IST