Ad mania: BJP spends more on pro-CAA information, while AAP invests on political promos
According to the Facebook Transparency report, the official AAP page has spent roughly Rs 4.4 lakh on Delhi ads and BJP page in the national capital has spent about Rs 1.6 lakh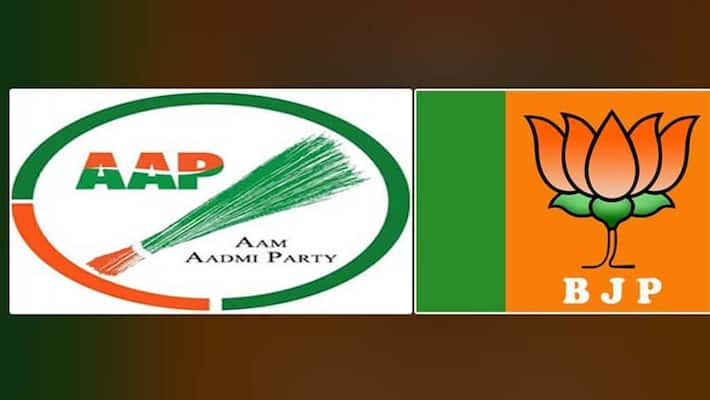 New Delhi: The Facebook transparency report shows that the official BJP Delhi page has only spent about Rs 1.6 lakh and official AAP page has spent roughly Rs 4.4 lakh on Delhi ads ever since the Jharkhand polls ended.
At the same time, some pages are authorised as official political party pages by Facebook, while some pay for pro-party or anti-party content. While the BJP's official Facebook page has concentrated solely on a pan-India CAA campaign, their official and unofficial Delhi-focused social media spending has decreased.
Interestingly it is also identified that the official BJP page has not paid for any Delhi campaign ads. The page has launched only two ads — one about the pro-CAA missed call campaign and the other a video of Sadhguru supporting CAA.

Delhi Assembly election:
Chief Election Commissioner of India Sunil Arora in a press conference said the Delhi Assembly Elections would be held on February 8. The counting of votes will take place on February 11.
For the first time, a system of absentee voters has been introduced, Arora said, adding that those who may have to absent themselves from polling due to their inability to make it to the polling station may cast their vote through postal ballot.

Triangular fight:
Three parties that are in the fray in Delhi are Arvind Kejriwal-led Aam Aadmi Party, Bharatiya Janata Party, and the Indian National Congress.
The Aam Aadmi Party (AAP) came to power in Delhi in February 2015 by sweeping 67 of the 70 Assembly seats with BJP winning the remaining three seats.
Last Updated Jan 24, 2020, 5:10 PM IST