8 Indians on death row: India yet to get Qatar court verdict copy
India is exploring legal options, including a possible appeal, to counter the death sentence handed to eight former Indian Navy personnel in Qatar. The case has raised diplomatic, legal, and humanitarian concerns, emphasizing the need for a transparent legal process and fair treatment of its citizens abroad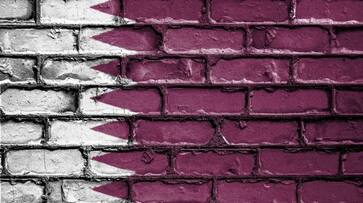 India is yet to obtain a copy of the judgment passed by Qatar's Court of First handing death sentences to eight former Indian Navy personnel. The verdict has cast a cloud of uncertainty and concern over the fate of these Indian nationals who have been in detention since August 2022.  The individuals in question, including highly decorated officers who once commanded significant Indian warships, were employed by Dahra Global Technologies and Consultancy Services, a private firm that provided training and related services to Qatar's armed forces.
Reports suggest that some of these personnel were involved in a sensitive project centred on Italian technology-based midget submarines with stealth capabilities, with allegations of espionage attached to their activities. The Indians sentenced include Capt Navtej Singh Gill, Capt Birendra Kumar Verma, Capt Saurabh Vasisht, Cdr Amit Nagpal, Cdr Purnendu Tiwari, Cdr Sugunakar Pakala, Cdr Sanjeev Gupta, and Sailor Ragesh. These former Navy officers collectively boasted distinguished service records spanning up to 20 years in the Indian Navy, with significant roles, including instructional positions within the force. 
The gravity of their contributions was exemplified by the fact that in 2019 Commander Purnendu Tiwari was awarded the Pravasi Bharatiya Samman, the highest honour bestowed upon overseas Indians, for his role in enhancing India's image internationally.
The outcome of this case has prompted India to explore various options, including the possibility of appealing the verdict. The External Affairs Ministry of India, in response to the situation, had issued a statement expressing deep shock at the death penalties imposed and stating their intention to await the detailed judgment. 
They assured that they are in close contact with the families of the convicted individuals and their legal representatives while actively exploring all available legal avenues to address this grave issue.
India remains deeply committed to the well-being and rights of its citizens and continues to advocate for their fair and just treatment in accordance with the principles of justice and international law.
Last Updated Oct 28, 2023, 1:42 AM IST