'Only paternal love...' Actor-politician Suresh Gopi apologises for alleged misbehaviour with woman journalist
Malayalam actor and politician Suresh Gopi apologised for allegedly misbehaviour with woman journalist during a press conference on Friday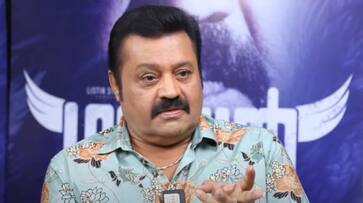 Malayalam actor and politician Suresh Gopi apologised after the controversy over alleged misbehaviour with woman journalist. The actor was slammed for alleged misbehavior with a woman journalist during a press meeting in Kozhikode on Friday.
Suresh Gopi responded to Asianet News that he did not touch the journalist's shoulder with any malicious intent and that he only had paternal love for them. Suresh Gopi has apologised to the journalist through a note.
 Note:
Shida was treated with affection in front of the media. Never behaved rudely in public or otherwise in life till date. But my opinion is that we should respect whatever the woman feels about it. Sorry Shida...
Suresh Gopi to Asianet News:
I did not intentionally touch the journalist's shoulder in unappropriate way. I only feel a paternal love for them. A few people, including the journalist, blocked my path, still I didn't insult or ask them to move. It's true that they pushed my hand away when I touched their shoulder, however they didn't seem angry. I didn't push or hit them. I am willing to apologise to the journalist. Is there a better way to say sorry?
The actor also said that he is ready to face any consequences if they are going through legal procedures.
Meanwhile, CPM state secretariat member T. P. Ramakrishnan, MLA, demanded that Suresh Gopi apologise to society and the media following the incident. The member also stated that Suresh Gopi's actions do not deserve any kind of justification.
The Kerala Union Working Journalist has demaded Suresh Gopi to acknowledge and apologise to the journalist following the incident. The union also demanded the state government take suitable action against the actor.
 
Last Updated Oct 28, 2023, 11:47 AM IST