Karnataka: Another JD(S) MLA set to exit party, says party did not treat him well
Days after Chamundeshwari MLA GT Deve Gowda openly said that he will be leaving JD(S), another JD(S) MLA K Srinivas Gowda has reportedly made up his mind to bid goodbye to the regional party and is set to join Congress ahead of Assembly polls. JD(S) president says no question of convincing anyone.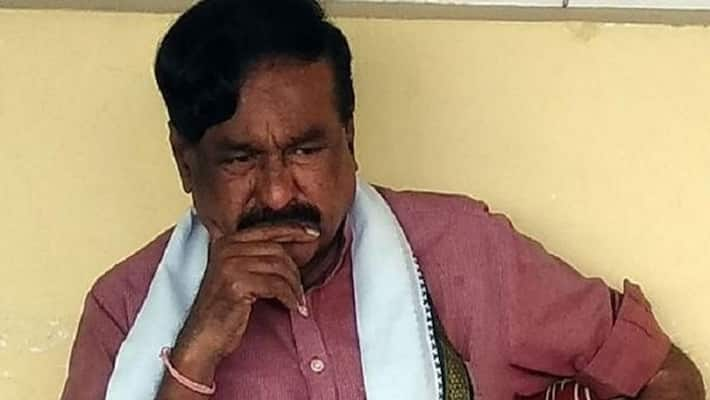 JD(S) face in Kolar district K Srinivas Gowda is set to bid goodbye to the party and rejoin his parent party Congress ahead of Assembly election in 2023.
Talking to Asianet Newsable, K Srinivas Gowda said that he is a four-time MLA and when he was inducted into JD(S) on the promise of honour, the party made no attempts to implement the same.
He said he was an ex-Minister and he was hurt by the way he is being treated in the party and that is why he has taken this decision.
Srinivas Gowda was initially groomed in politics by C Byre Gowda and in the last election, as he was denied a ticket, he quit the party and joined JD(S) ahead of the Assembly election in 2018.
Ramesh Kumar's game plan?
Realizing that Gowda will be a good lawmaker and also to strengthen his clout in the district, Congress stalwart from Kolar region Ramesh Kumar although was in Congress, helped Gowda defeat Congress candidate Zameer Pasha from Kolar in 2018.
"I don't deny that, Yes! Ramesh Kumar played a big role in my victory in the last Assembly election although I contested from JD(S). We both share a good rapport and it is still intact," Gowda told Newsable.
Also read: Siddaramaiah's Chamudeshwari nemesis GT Deve Gowda patches up with ex-CM, 'will join Congress'
Gowda has been differing from JD(S) leaders for quite some time now. Recently when Kumaraswamy accused Congress of diverting sewage water to Kolar, Gowda defended saying the water coming to Kolar from Bengaluru from Koramangala-Challaghatta valley is treated one as he too consumes it. He said for Kolar farmers water is important and not the dirty politics.
Last week GT Deve Gowda, Chamundeshwari Assembly said that he will be exiting the party as too much importance is being given to KR Nagar MLA Sa Ra Mahesh. GT Deve Gowda even contended that it was he who brought Mahesh into BJP but he backstabbed him and HD Kumaraswamy is not ready to crack the whip on him. Hurt by this silence of HD Kumaraswamy, GT Deve Gowda says he is joining Congress and also has patched up with Siddaramaiah.
JD(S) in no mood to convince rebels:
The JD(S) party has adopted the wait and watch policy and says it will not bow down to such rebel leaders' threats.
Party president HD Kumaraswamy says that there is no question of convincing such leaders.
Last Updated Sep 16, 2021, 6:18 PM IST