BJP's 'Ghar Wapsi' now reaches Christian community, 23 families covert to Hindu fold
In the latest development in Karnataka's coastal belt Haliyal in Uttara Kannada district, 23 poor families en masse dumped Christianity and accepted Hinduism.
The families were welcomed back into the community by Uttara Kannada MP Ananth Kumar Hegde and MLA Suneel Hedge who later gave a saffron flag to each family.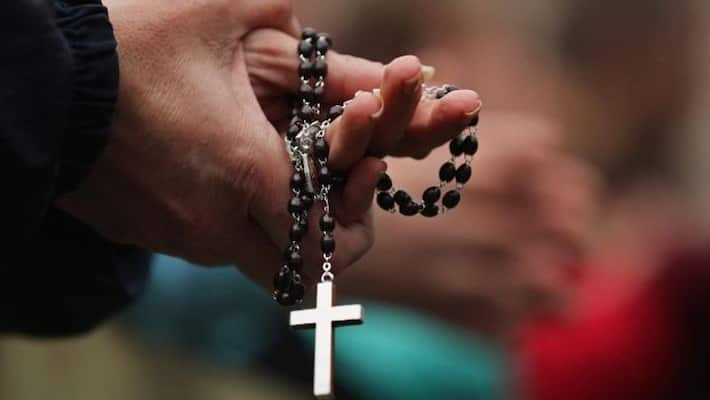 In a significant development in coastal Karnataka which has a decent population of Christians, 23 families were converted into Hindu fold in the presence of former minister and MP Ananth Kumar Hegde and MLA Suneel Hegde. 
The 'Ghar Wapsi (homecoming) event took place on Sunday at Haliyal town and all the families were handed over saffron flag as an indication of acceptance and identification as Hindu. 
Local MLA Suneel Hegde said that these people who have come back to Hindu fold were either ignorant or had no knowledge about conversion as they are poor and are from Dalit and tribal background. 
He said more such people will be identified and brought back to their original faith. 
 
Hegde also sent out a warning to those attempting to convert Dalits and tribals to other religion and said those efforts will be fought off. 
"I urge those converting Dalit and tribals to desist else they will face consequences, " Hegde was quoted as saying. 
 
Last Updated Dec 1, 2020, 5:28 PM IST