Viral video of black health worker shot by US police creates controversy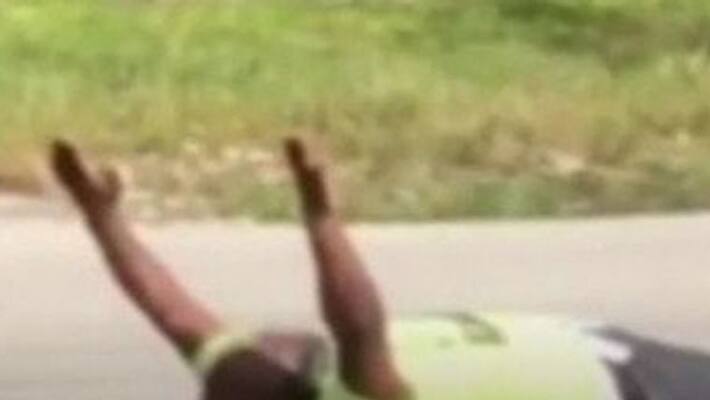 A video of police shooting a 47 –year- old black health worker Charles Kinsey helping a 23-year old autistic man in Miami, US, has gone viral.  
The video shows that a 23-year-old autistic man, escaped from a mental health care, was sitting on a street holding a toy truck. Kinsey had gone to get the 23-year old back to the mental health centre.
According to the Miami police, they had received a 911 call that someone was on the street with a gun was threatening to shoot himself. Police officers rushed to the spot. While Kinsey followed the instructions by the police, the autistic man is shown sitting on the road in the video.
As Kinsey was lying down with his hands up, he was instructing the autistic man to obey the instructions. The police officer fired thrice and one bullet hit Kinsey.   
Kinsey is out of danger and is receiving treatment at a local hospital.
This shooting incident has raised added to the controversial shooting by police officers targeting blacks and race relations in the US. 
North Miami police officer shot caretaker of autistic man on ground | Miami Herald https://t.co/RMxMj6wyYC

— nancy bowen (@lavenderblue27) July 21, 2016
Last Updated Mar 31, 2018, 6:38 PM IST