Video: Police van runs over woman in Philippines during protest
According to an ABC News report, A speaker called the police "puppies of imperialists" on a loudspeaker.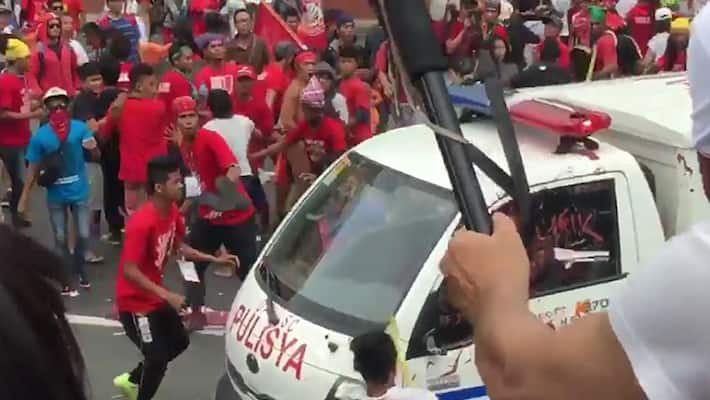 In the video posted on Twitter by a local journalist, it was shown that a police van went out of control as it ran over a woman, injuring others in the crowd protesting at the US embassy in Manila.
The protesters started pelting stones at the police van and yelled at the driver soon after they noticed the incident.
Watch the video here:
 
Last Updated Mar 31, 2018, 6:51 PM IST