Uncontrolled forest fires ravage Uttarakhand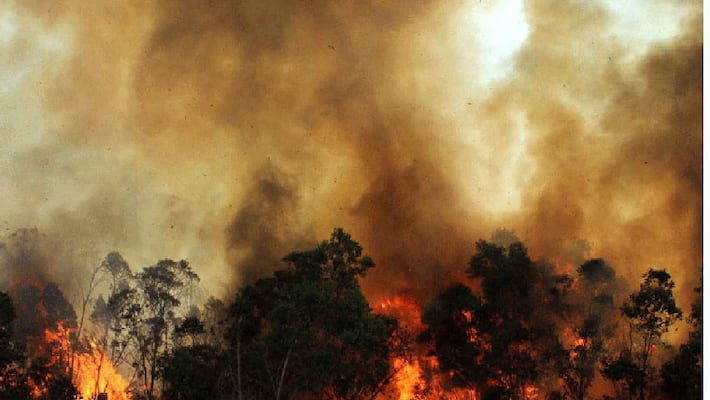 The chopper, which has the capacity of carrying 3000 litres of water, is collecting water from Bhimtal lake and making sorties of Almakhan, Kilbari and Nalena areas of the district to douse the fires, Principal Conservator of Forest and nodal officer BP Gupta told PTI.
However, another IAF chopper engaged for the same purpose in Pauri has not been able to take off due to low visibility, Pauri District Magistrate Chandrasekhar Bhatt said.
The chopper has collected water from Shrinagar dam but will make a sortie over areas where fires are active only when visibility improves, he said.
However, with the two choppers pressed into service and all security agencies besides locals involved in fire extinguishing operations the situation is likely to be brought under control in a couple of days, the PCF said.
Seven persons have been killed due to forest fires, which have spread to sparsely populated remote hill areas. Pauri, Nainital, Rudraprayag and Tehri are among the worst hit districts, Gupta said but hoped with all agencies activated the situation was bound to improve.
Last Updated Mar 31, 2018, 6:33 PM IST