US Primaries: Trump wins West Virginia, Nebraska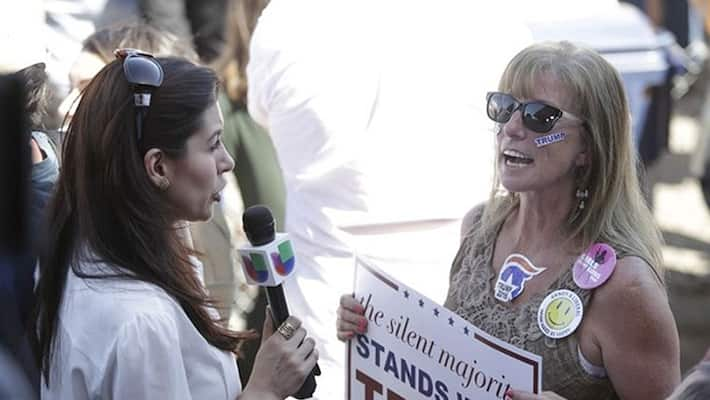 Republican Donald Trump won West Virginia and Nebraska primaries, a week after he cleared the field of his remaining rivals. They were not victories likely to heal the party's wounds, as some GOP leaders continue to hold off offering their endorsement of the party's presumptive nominee.
White House dreams fading,  Bernie Sanders added another state to his tally against Hillary Clinton with a win in West Virginia, a victory that will do little to slow the former secretary of state's steady march toward the Democratic presidential nomination.
The result in the West Virginia Democratic primary yesterday underscored the awkward position Clinton and the party's establishment face as they attempt to turn their focus to the general election. Clinton is just 155 delegates short of the 2,383 she needs to secure the nomination. To win them, she needs just 17 % of the delegates at stake in the remaining contests.
That means she could lose all the states left to vote by a landslide and still emerge as the nominee, so long as all of her supporters among the party insiders known as superdelegates continue to back her.
Still, Sanders is vowing to fight on. He campaigned in California yesterday for the state's June 7 primary, and his victory in West Virginia highlighted a new Clinton's struggles to win over white men and independents' weaknesses Trump wants to exploit in the fall campaign.
Among those voting in the state's Democratic primary, about a third said they would support Trump over either Clinton or Sanders in November.
An additional 2 in 10 said they wouldn't vote for either candidate. But 4 in 10 also said they consider themselves to be independents or Republicans, and not Democrats, according to exit polls.
While Sanders is still attracting thousands to rallies, his campaign has grown harder as Clinton closes in on the nomination.
His fundraising has fallen off and so, too, has his advertising, with only about US$ 525,000 in ads planned for California and US$ 63,000 each in West Virginia and Oregon, according to advertising tracker Kantar Media's CMAG.
Last Updated Mar 31, 2018, 7:07 PM IST