Uri attack: Sharif says India has habit of blaming Pakistan
Pak PM Sharif states the Uri attack had nothing to do with Pakistan
Claims it's an old Indian habit of blaming Pakistan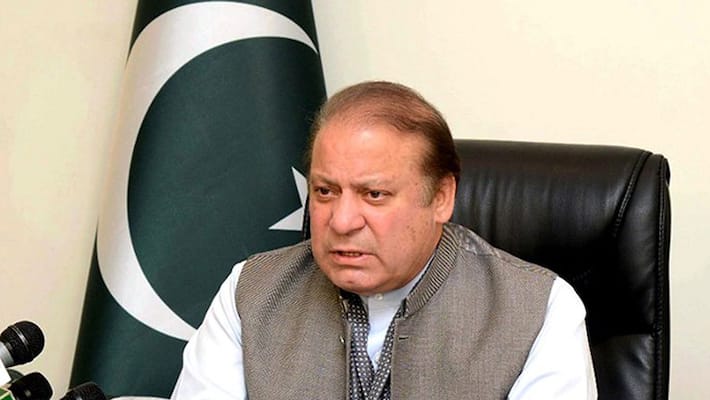 He told Pakistani journalists here that India blamed Pakistan for the attack on army camp in Uri within a few hours of the incident and claimed that questions are being raised on New Delhi's "haste".
    

"Investigation into such incidents requires many days and weeks," Sharif was quoted as saying by the Geo TV.  He described allegations against Pakistan as "India's long-time habit", the TV channel said.


 He also claimed that India had never provided any evidence to prove its accusations.  His claim comes a day after Pakistan's High Commissioner to India Abdul Basit was summoned to the External Affairs Ministry in New Delhi. He was told that India has evidence showing involvement of Pakistan-based terrorists in the Uri attack and demanded that Islamabad refrain from supporting  and sponsoring terrorism directed against this country.


 Sharif said that instead of hurling accusations on Pakistan, India should stop its "atrocities", claiming that it is involved in "serious human rights violations" in Kashmir.  "108 people have been martyred in Kashmir over the past two-and-a-half months and India is hurling allegations at Pakistan," the Prime Minister said.  According to the Pakistani media, Sharif said he had informed the leadership of the US, China, Britain, Saudi Arabia, Japan, Turkey and some other countries about the prevailing "grave human rights situation" in Kashmir and "they all tried to understand Pakistan's position".


He said Turkey promised to send a fact-finding mission to Kashmir and a similar response was given by the Organisation of Islamic Countries.
Last Updated Mar 31, 2018, 6:44 PM IST