'UPA government left empty coffers' - Amit Shah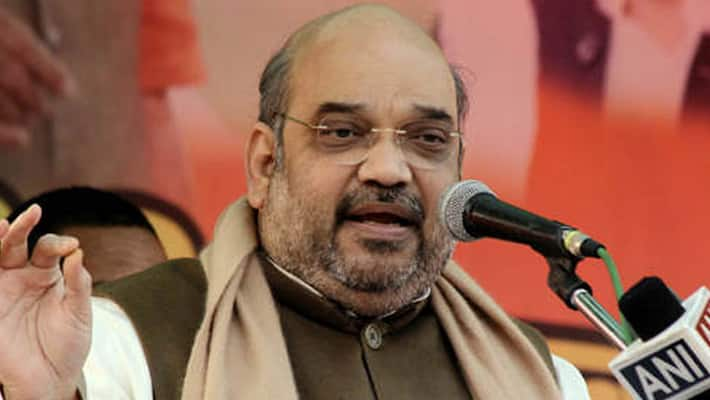 Speaking at the launch of the second phase of 'Pradhan Mantri Ujjwala Yojana' at Dahod, Amit Shah also compared Prime Minister Narendra Modi's campaign for giving up LPG subsidy by well-off people to that of former PM Lal Bahadur Shastri's call of voluntarily giving up one meal to deal with food shortage.
"The UPA government had left us with empty coffers because of which it was not possible for the present government to do anything for the poor," Shah said, addressing the gathering where Chief Ministers of Gujarat, Madhya Pradesh and Rajasthan were also present.
"As soon as the Prime Minister (Modi) took over, he took steps to remove corruption and curb black marketing by direct transfer of Rs 13,000 crore into the bank accounts of poor people," he said.
"He also initiated 'give it up' scheme and appealed well-to-do people to give up gas subsidy for the sake of country's poor. The response to the appeal was unprecedented, perhaps never before did any Prime Minister get such a massive response," Shah said.
"If we look back, perhaps (former PM) Lal Bahadur Shastri had made a similar appeal to the countrymen to stop eating dal-rice which received immense response and people had stopped eating it," the senior BJP leader said.
"On PM Modi's appeal, one crore people have left the (gas) subsidy which is not a small thing," he said.
Highlighting the benefits of 'Pradhan Mantri Ujjwala Yojana', Shah said, "No other scheme can provide women empowerment better than 'Ujjwala Yojana'.
Last Updated Mar 31, 2018, 7:01 PM IST