Temple entry: Trupti Desai offers prayers at Trimbakeshwar temple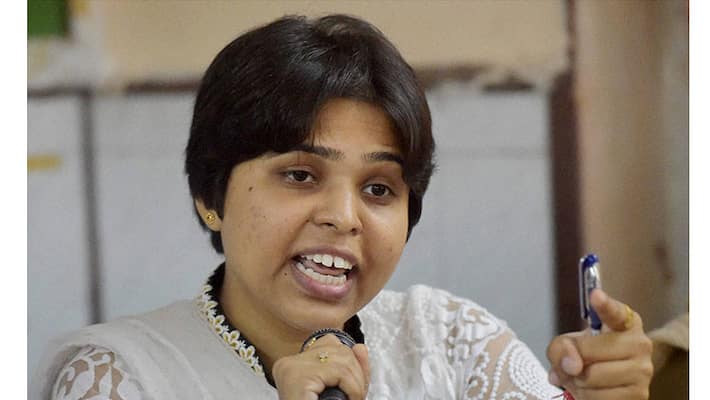 Trupti Desai, activist of the Bhumata Ranragini Brigade, entered the sanctum sanctorum of Trimbakeshewar temple today and offered her prayers.
Desai along with three others, entered the temple at around 6 am. There were no reports of any untoward incidents.
After her 'darshan', Desai said their struggle for gaining entry into Shani Shingnapur in Ahmednagar and now at Trimbakeshwar temple has succeeded.
Recently, the gender rights activist was assaulted by locals inside the Mahalaxmi temple in Kolhapur when she tried to enter the sanctum sanctorum.
Yesterday she launched the 'Haji Ali Dargah For All' campaign in Mumbai. Desai and other activists will attempt to enter the place of worship on April 28.
Last Updated Mar 31, 2018, 7:07 PM IST