Trump says no to US President's salary and vacations
Donald Trump says no to President's salary and vacation
Previously Herbert Hoover and John F Kennedy had also refused their salaries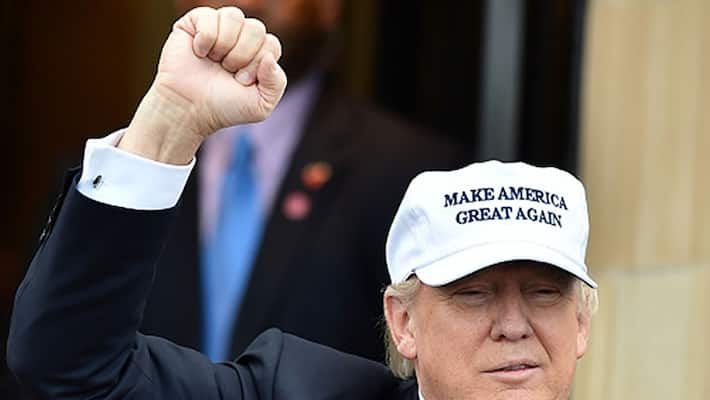 US President-elect Donald Trump, soon after the election, has made the world sit up and notice him. After his decision to deport illegal immigrants from the country, he has announced that he would only be taking 1$ as salary and not the $400,000 that the US president is entitled to, also he will try and refrain from going on any vacation.
Trump is making good on his promise he made during his campaign in September. "I think I have to by law take USD 1, so I'll take USD 1 a year. But I don't even know what it is," Trump said in an interview.
Trump claimed ignorance about the salary of a US President is and also said he would not take any vacation saying, 'So much work to be done. And I want to get it done for the people."
Former President Barack Obama was regularly criticised by the Republicans for taking vacations and for his regular golf breaks. So Trump is trying to steer away from the precedent set by Obama. However, if you were to consider the business tycoon's wealth, you know he is pretty well off himself. Forbes estimates his net worth is $3.7 billion, taking his property and assets into account.
Trump will be joining former presidents Herbert Hoover and John F Kennedy in forgoing the presidential salary. Hoover, was a mining baron, while JFK was born into a wealthy family.  Both had donated their salary to charity. It now remains to be seen will charity be the route that Trump takes.
Last Updated Mar 31, 2018, 6:42 PM IST