Agusta deal: Court seeks govt. reply on PIL for FIR against Congress leaders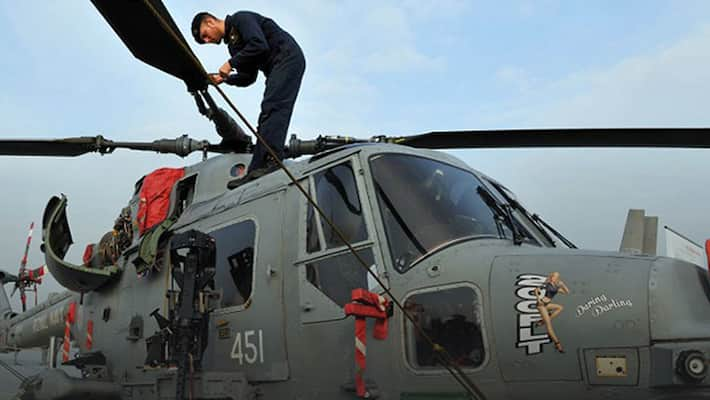 The Supreme Court today sought responses from the Centre and the CBI on a plea seeking registration of an FIR against some political leaders and others whose names have allegedly been referred to in an Italian court's verdict in AgustaWestland chopper case.
A bench comprising Justices Dipak Misra and Shiva Kirti Singh issued notice on the PIL filed by advocate M L Sharma in which he has also sought a court-monitored probe in the case.
The PIL, which was filed last week had sought lodging of FIR against political leaders, including UPA Chairperson Sonia Gandhi and former Prime Minister Manmohan Singh, whose names have allegedly been referred to in the Italian court's judgement.
CBI had in 2013 registered a case in connection with alleged bribes paid by the firm to Indians to clinch the deal for 12 helicopters to ferry VVIPs including the President and Prime Minister.
The plea, which has made Ministry of Defence and CBI as parties, has sought registration the FIR against persons whose names have figured in the judgement delivered by the Italian court in Milan on April 7, 2016.
It has sought a court-monitored SIT or CVC probe and has also raised legal questions including as to whether the decision of the Italian court is "not enough" to prosecute.
Last Updated Mar 31, 2018, 6:36 PM IST