Can Women be admitted to RSS? Trupti Desai demands change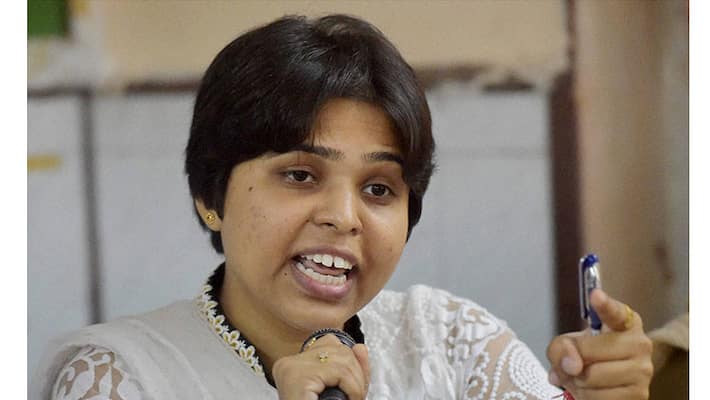 Gender rights' activist Trupti Desai today said that the Rashtriya Swayamsevak Sangh (RSS) should admit women into their organisation.
"The Bharatiya Janata Party was elected to power on the basis of women`s votes. Women should be allowed to join the RSS to which the BJP is affiliated," Desai, a Bhumata Brigade activists was quoted as saying in a report.
The report quoted Desai as saying that she approach the RSS Chief Mohan Bhagwat demanding women's entry, continuing with her gender equality campaign.
The demand was soon met with opposition. A senior leader of the Maharashtra state BJP unit said the activist refrain from making "ridiculous demands" and focus more on relevant issues.
Desai has already entered the Shani Shingnapur temple in Ahmednagar district and the Trimbakeshwar Temple, Nashik district. She has also launched a campaign to enter Haji Ali dragah in Mumbai and plans to enter the dargah on 28 April.
Last Updated Mar 31, 2018, 6:54 PM IST