Yoga Day: India stretches for her Prime Minister, health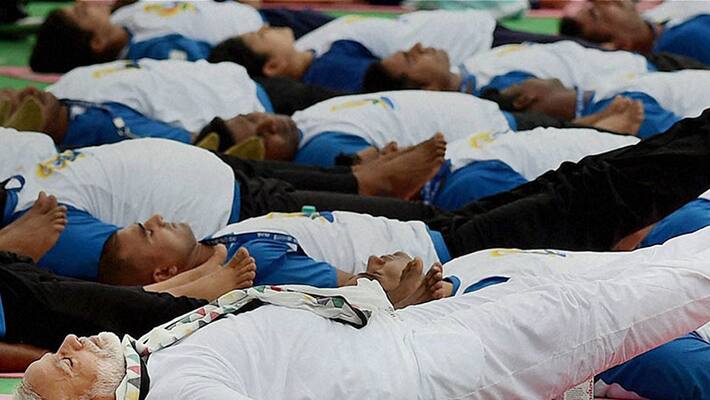 Prime Minister Narendra Modi has thanked all participants for making the International Yoga Day a resounding success.
 


"My special thanks to all those who organised and volunteered to organise #IDY2016 programmes. Their efforts are admirable," he tweeted.
I urge citizens of the world to continue practicing Yoga regularly & make Yoga an integral part of your lives. The benefits are many, Modi added in another tweet.
Earlier in the morning, lakhs of people across India and abroad stretched themselves in various postures to mark the second International Yoga Day, with the Prime Minister himself leading the main event in Chandigarh by performing asanas.

Inspiring quotes on yoga

Dressed in a white T-shirt and trousers with a scarf around his neck, Modi joined over 30,000 people including defense forces personnel and school children for the event.

He also pitched for treating diabetes through Yoga and announced two awards including international Yoga awards for excellent work in the field.

President Pranab Mukherjee kicked off the celebrations at Rashtrapati Bhavan with around 1,000 persons participating in a mass yoga event.


8 amazing benefits of Surya Namaskar


No official programme was organised by the Nitish Kumar government in Bihar where Union minister Ravishankar Prasad, led thousands of people in observing the fitness regime.

Union Ministers fanned out to various states to lead the yoga day celebrations.

At the United Nations, UN Secretary General Ban Ki-moon asked citizens across nations to embrace healthier choices to mark the International Day of Yoga.
Last Updated Mar 31, 2018, 7:06 PM IST