PM Modi to review ministers' performance today?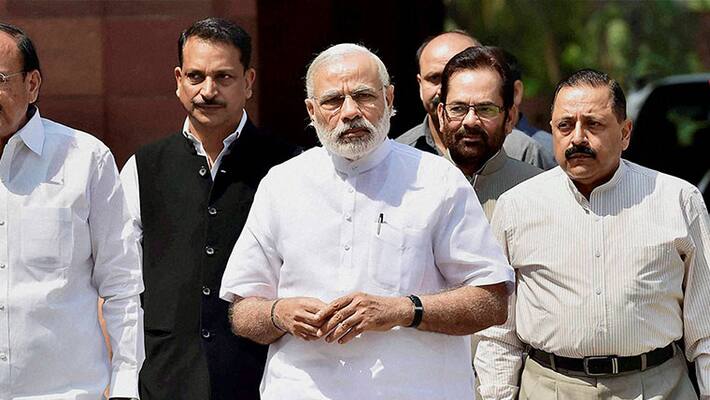 Prime Minister Narendra Modi, according to a report is going to meet his council of ministers today to assess their performance. The meeting has been scheduled just ahead of Modi's second anniversary in the office of the Prime Minister. The government is going to have an -eight-hour long programme at India Gate to mark the second year in office. 
The report said that the PM Modi is going to look into execution and implementation of decisions taken by the government, including the Cabinet Committee on Economic Affairs in the past two years.
"It is a stock taking exercise to see how many decisions taken by the cabinet have actually been implemented by the respective ministries," the report has quoted a government official.
The meeting is said to be taking place not only to assess performance of ministers but also reasses focus keeping the larger picture of coming days in mind, including the elections in UP and other states.
Early this year Modi had set up a similar meeting in January where it was reported that presentations were made to look at the implementation of NDA government's decision.
The Modi government is going to face attack from the opposition Congress on the CAG report on alleged anomalies on Gujarat Krishna-Godavari basin gas project.
Last Updated Mar 31, 2018, 7:00 PM IST