Congress, BJP slam Kerala over Navarathri practice
Congress and the BJP in Kerala today came out against the CPI-M-led LDF government
The Kerala government allegedly had not followed an age-old practice during Navarathri
The practice involved not according to a ceremonial Guard of Honour by Kerala police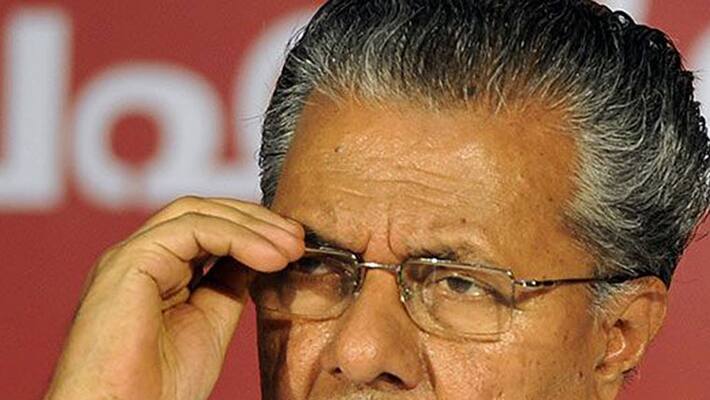 The Congress and the BJP in Kerala today came out against the CPI-M-led LDF government for allegedly not according a ceremonial Guard of Honour by Kerala police when the annual 'Navarathri' procession started from Suchindram in neighbouring Tamil Nadu, a tradition followed for several years.

 In a letter to Chief Minister Pinarayi Vijayan, Opposition leader and former KPCC President Ramesh Chennithala said not giving guard of honour was "a violation of tradition and condemnable".  "Government action has inflicted wounds in secular minds in the state," he added.


Former state health minister V S Sivakumar said according guard of honour for the procession of idols, when it starts from Suchindram, to be installed at Sreepadmanabhaswamy temple here during Navarathri was an age old tradition and the state police also used to accompany the procession.
BJP state president Kummanom Rajasekharan, while condemning the move, said it was "an attempt to create division among people".  "The festival has been social and secular for long and government wants to create division among the people. Government should explain whether it denied guard of honour as the festival is associated with Hindu religion," he said.


 As per the practice, the idol from Suchindram temple--'Munnuthitha Nangai, along with Goddess Saraswati from Thevarakattu Temple at Padmanabapuram Palace and Velayudhaperumal (Murugan) from Velimalai at Kumaracoil will be taken to the Padmanabhaswamy temple in a ceremonial procession before the commencement of the festival.


 The deities will be taken back to their respective temples after the festival.
Last Updated Mar 31, 2018, 6:45 PM IST