Student detained for LGBT activists' murders in Bangladesh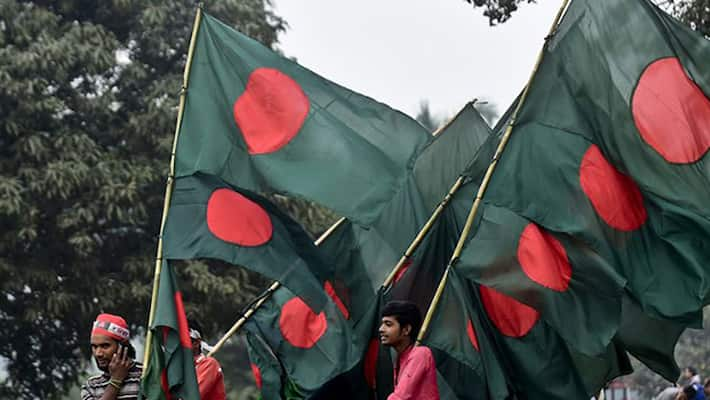 The Bangladesh police have detained a college student and claimed to have found some "important evidence" in connection with the brutal killing of two gay rights activists at an apartment in Dhaka.
Julhash Mannan, the editor of 'Roopban' - the only magazine in Bangladesh advocating gay rights - and his friend Tanay Fahim were killed by armed assailants who entered the flat impersonating as courier company officials. The killing took place in the capital Dhaka city.
Mannan, 35, a cousin of former foreign minister Dipu Moni and ex-protocol officer of the US embassy, was known for his gay rights activism. Tanay, the other victim, was also a LGBT activist.
The two died immediately on the spot. Mannan's body was found lying at the entrance of the house while Tanay's body was found inside. The killings came two days after the grisly murder of liberal university professor Rezaul Karim Siddiquee in the northern Rajshahi city. The attack was claimed by the ISIS.
Mannan along with his friends launched 'Roopbaan' two years ago. They have been organizing an annual rainbow rallies since 2014 on April 14, Bengali New Year. The rally was banned this year due to security reasons.
US Ambassador Marcia Bernicat condemned the killings, saying she was devastated by the brutal murder.
There have been systematic assaults in Bangladesh in recent months especially targeting minorities, secular bloggers, intellectuals and foreigners.
Last year, four prominent secular bloggers were killed.
Last Updated Mar 31, 2018, 6:53 PM IST