LDF, UDF waging compromise politics: Modi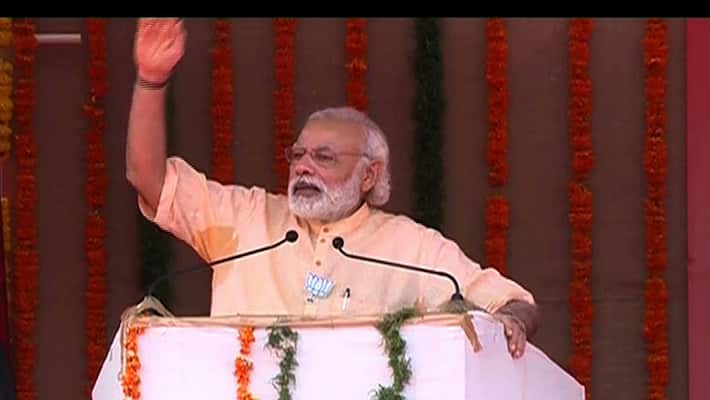 The UDF and LDF are waging compromise politics to rule by turns in Kerala. Dosti in Bengal and Gusti in Kerala is their stand, Prime Minister Narendra Modi said, on Sunday, while addressing the NDA election campaign at Kasargod. 
Modi began his speech amid loud applause as the addresses the gathering in Malayalam. The PM came down heavily on the LDF and UDF fronts and said the opportunist politics in the state will come to an end with the coming elections. 
"The Right and Left governments who rules Kerala all these years have not done any thing for the state. They have made a deal to ensure that each party gets a chance to rule the state during alternate terms," the PM said while addressing the public at Vidya Nagar municipality stadium. 
He finished his speech in Malayalam seeking votes for the NDA to ensure safe and corruption free Kerala. 
The Prime Minister will attend three meetings in the state. Second campaign is arranged at Edathua in Kuttanad, Alappuzha. He will also attend a rally in Thiruvananthapuram, in the evening. 
The PM will return to Delhi on Sunday night, but will be back in the state on May 11 to campaign in Thripunithura constituency. 
Last Updated Mar 31, 2018, 6:47 PM IST