Land Grabbing case: ED raids Robert Vadra's company in Bikaner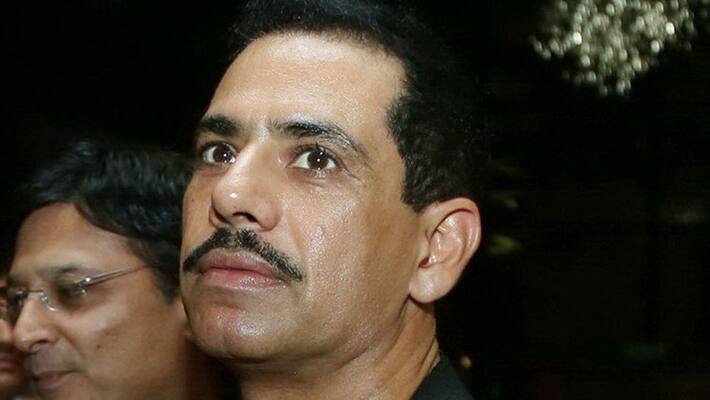 The Enforcement Directorate (ED) has conducted searches at multiple locations in Rajasthan in connection with its money laundering probe arising out of a case of land grab in Bikaner involving a company allegedly linked to Robert Vadra.
Officials said the searches were conducted in at least eight locations in the border town of Bikaner and adjoining areas on May 5 and the action has now ended. The agency said the premises of 10 people, including some retired government officials, were brought under the action.
Vadra has denied any wrongdoing even as Congress party called the action "sheer political vendetta".
"The ED conducted searches on May 5 at eight premises in Bikaner and nearby areas, belonging to accused Jay Prakash Bagadwa, Ranjeet Singh, Kishore Singh, Gugan Gir and certain government officials including retired ones like Faqir Mohd, Uma Charan, Deeparam and Mahavir Swamy in the case of Kolayat land scam," an ED statement said.
ED teams examined documents allegedly related to Vadra's company, which purchased lands and also quizzed some people, an ED spokesperson A K Rawal said.
The probe is related to the purchase of 275 bigha land allegedly by the company of Vadra, son-in-law of Congress President Sonia Gandhi, in Kolayat area of Bikaner.
Officials said the action was taken in order to gather "documents and hard data" from various officials and individuals involved in the case under Prevention of Money Laundering Act (PMLA).
The ED said property documents, bank accounts and Income Tax Returns (ITRs) were seized after the searches got over.
It is understood that the agency will soon issue summons to some firms and people involved in the case.
Last Updated Mar 31, 2018, 7:01 PM IST