Pinarayi Vijayan is next Kerala Chief Minister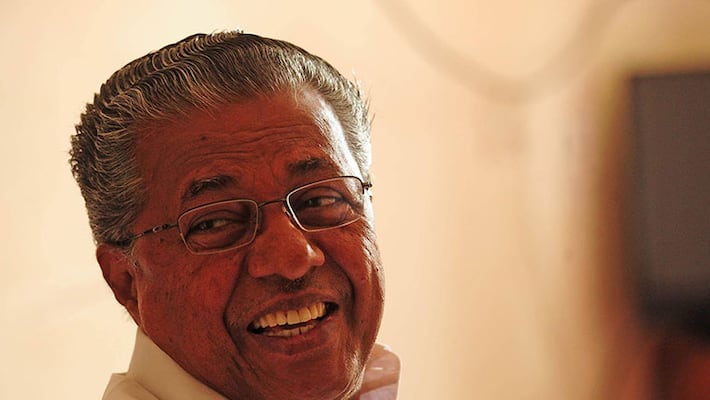 CPM Politburo member Pinarayi Vijayan will be the next chief minister of Kerala. The party secretariat held at Thiruvananthapuram on Friday morning has zeroed in on Vijayan. The decision will be sent for the approval of the state committee in the afternoon, which is just a formality. 
CPM general secretary Sitaram Yechury, Politburo member Prakash Karat and other senior leaders also participated in the decisive meeting on Friday morning. The secretariat is known to have backed Vijayan unanimously.
Earlier, there were confusing reports over the party's choice for the Chief Minister post as veteran leader VS Achuthanandan reportedly staked a claim for the post. 
Also read: VS Stakes claim for CM post
Pinarayi Vijayan, elected from his home constituency of Dharmadom with a huge majority, was a minister in the EK Nayanar ministry in 1996
Earlier, he had been elected to the Kerala Assembly in 1970, 1977, 1991 and in 1996 before.
Last Updated Mar 31, 2018, 6:56 PM IST