Trump Train chugs ahead as rival John Kasich drops out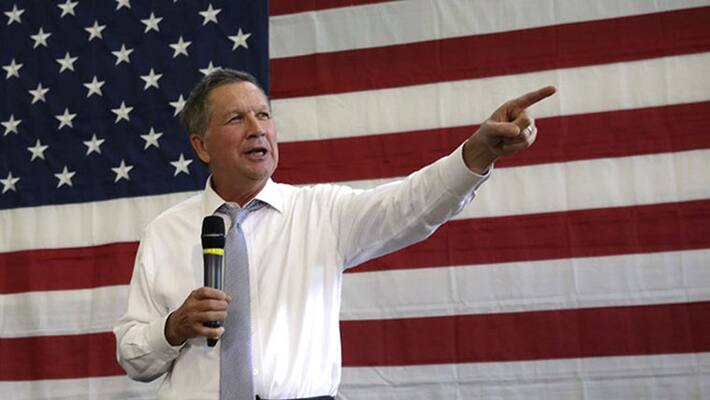 Governor John Kasich of Ohio has announced to drop out of the Republican presidential race, leaving alone Donald Trump who is now the party's presumptive nominee for the November 8 Presidential elections in the US.
"While I suspend my campaign, I have renewed faith, deeper faith, that the Lord will show me the way forward and fulfil the purpose of my life," Kasich yesterday told his supporters in Ohio, making a reflective note of his journey so far as a nominee to the White House.
Though the last of the 16 Republican presidential aspirants to withdraw from the race, Kasich, a popular two-term Ohio Governor, had a miserable campaign so far. He could win only in Ohio and muster a little over 150 delegates from the primaries and caucuses held in more than 40 states so far.
Unlike others in the race, he ran a positive campaign, but could not gather enough support to slow down the Trump Train.
With Trump alone in the race in the Republican party, he being crowned as the presidential nominee at the Cleveland convention in July is now only a formality.
Texas Senator Ted Cruz had on Tuesday suspended his campaign for the White House as a Republican nominee after he suffered a devastating in the Indiana primary.
Last Updated Mar 31, 2018, 6:37 PM IST