"I have done my duty, now you do yours", says telecom minister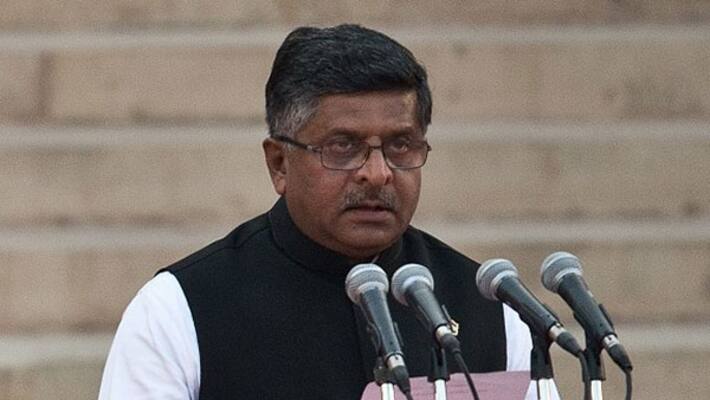 Emphasising on the achievements of the NDA government in the telecom sector, Union IT and Communication Minister Ravi Shankar Prasad said he would show firmness on the issue of quality of telecom service, as he is answerable to the consumers and the Parliament. Addressing the Assocham Telecom Summit in New Delhi, Prasad said, now that the government has done its bit to address several concerns of the industry with regard to spectrum availability and making available government buildings for signal towers, the industry is duty-bound to "reinforce" its network. "I have done my duty; you need to do your duty as well," the minister told top industry leaders.
Speaking on industry's commitment to do "self-regulation," Prasad was categorical in reiterating that he was committed to monitor the work in this regard. He said in his effort to take the sector to a new level, the government has achieved a 'modest' success. "Self-regulation, I do not understand, I will show firmness, will continue to monitor, the progress of the network expansion and reinforcement by the telecom industry. I shall be biased in favour of none; I shall be prejudiced against none," he added.
The minister emphasised that one of the major achievements of the NDA government has been to correct the image of the 'Sanchar Bhawan' which had remained earlier in the news for the wrong reasons.He said entry of middlemen in Sanchar Bhawan has been banned but 'whatever doable will be done, whatever is not doable will not be done. I am clear about that.'Enumerating various measures with regard to spectrum allocation in sufficient quantity and in a transparent manner, the minister said in the next two-three months, the government would go in for the largest auction of 2,000 MHz and after which there would not be any grievance on spectrum.On the ambitious programme to take the fibre optic network under the 'Bharat Net' programme to 2.5 lakh village panchayats by 2018, he said the government is making every effort to meet the deadline under his personal strict supervision.Besides, guidelines would soon be issued on the 'Virtual Mobile Network under which an entity can operate without spectrum in partnership with the existing players.
Welcoming investments and the interest shown by Apple CEO Tim Cook, who is visiting India, Prasad said where else the global firms would get this kind of expansion opportunity.India would be soon moving towards the 50 crore smart phone mark from the present 27 crore, which is more than the population of several European countries.
Last Updated Mar 31, 2018, 6:44 PM IST