Face-off Time: BJP, Congress stage protests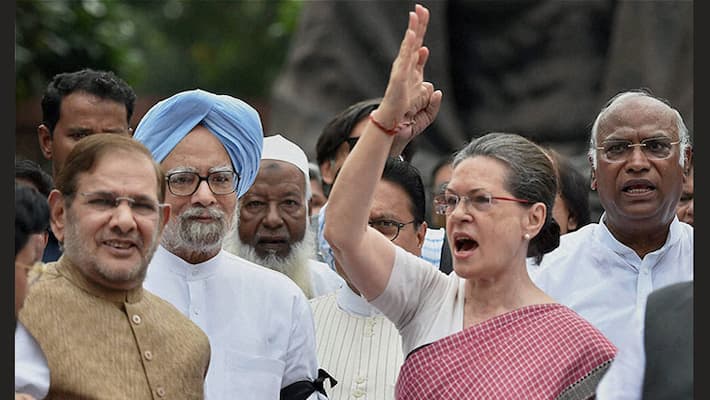 Hundreds of Congress workers have gathered near Jantar Mantar in the capital Delhi today as Congress stages a protest march. Top leaders including President Sonia Gandhi and Vice President Rahul Gandhi will lead the 'Save democracy March'. The march will begin from Jantar Mantar and move towards Parliament.
The Congress is protesting against perceived misuse of Article 356 in Uttarakhand and Arunachal Pradesh and also an alleged attempt to destabilise Himachal Pradesh. The Congress will also target other policies of the Modi government.
The BJP Member of Parliament (MPs) are also staging a sit-in protest near the Gandhi statue inside the premises of the Parliament to protest against the AgustaWestland scam.
The two parties are at loggerhead over Uttarakhand political crisis and VVIP chopper scam, among other things.
When the Congress protesters enter the Parliament there is a probability of face-off with BJP protesters.  
Last Updated Mar 31, 2018, 7:02 PM IST