Ecuador Quake: Death toll climbs to 272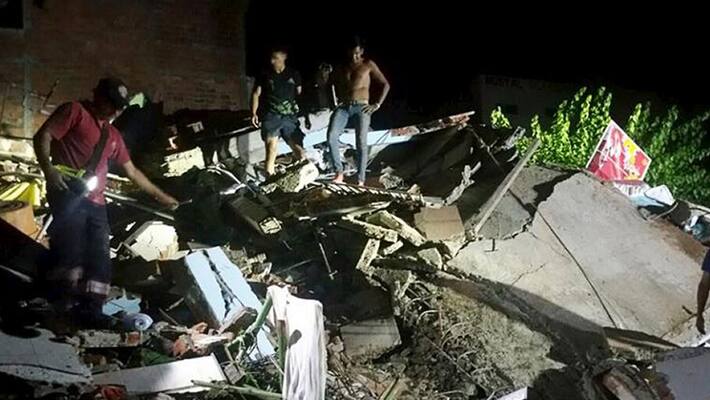 As the rescue operations continue, the death toll from Ecuador's biggest earthquake in decades soared to 272 on Monday. About 2500 people are injured. According to reports, 10,000 troops and 3,500 police are being deployed for rescue operations in the affected areas.
The magnitude—7.8 quake, was centered on Ecuador's coastal areas and tourist beaches, 105 miles (170 kilometers) northwest of Quito, the capital. According to BBC, Ecuador's President Rafael Correa has cut short a visit to Rome to deal with the crisis and has declared a state of emergency and said the priority is finding survivors."Everything can be rebuilt, but lives cannot be recovered, and that's what hurts the most," he said.
As per international reports, food and other essentials have been handed out and international aid is also beginning to arrive, with the first coming from Venezuela and Mexico.
Colombia has also deployed rescue teams with search dogs, and its navy would carry water to the affected area.
Gabriel Alcivar, mayor of Pedernales told BBC that the "entire town" had been flattened."We're trying to do the most we can but there's almost nothing we can do," he added, warning that looting had broken out.
Widespread damage is reported, with a bridge destroyed as far south as Guayaquil about 300km (190 miles) away.
Last Updated Mar 31, 2018, 6:31 PM IST