Ecuador Quake: Death toll climbs to 400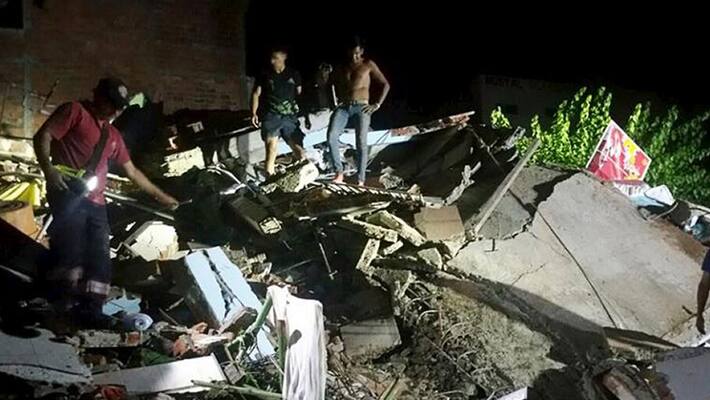 The death toll mounted to 413 following the 7.8 magnitude earthquake hit Ecuador on Saturday night. More than 2500 people were injured in what is termed as the biggest quake that hit the country.
Most of the damages were reported from Manabí Province, where about 200 people were killed and more than 300 buildings had collapsed.
Though damages and casualties have been reported from across the country, cities of Manta, Portoviejo and Pedernales also witnessed extensive damage.
Rescue operations continued on Monday. Ecuador has deployed 10,000 army personnel and 4,600 police officials for rescue. Mobile hospitals and temporary shelters have been arranged. Search dogs are also used for finding survivors and bodies.
Neighbouring countries Mexico, Colombia, Chile, Venezuela, Peru and other countries have sent aid. The UN is also stepped in to help in rescue operations. 
Last Updated Mar 31, 2018, 6:50 PM IST