US Presidential Campaign: Trump sweeps 5 primaries, Hillary wins in 4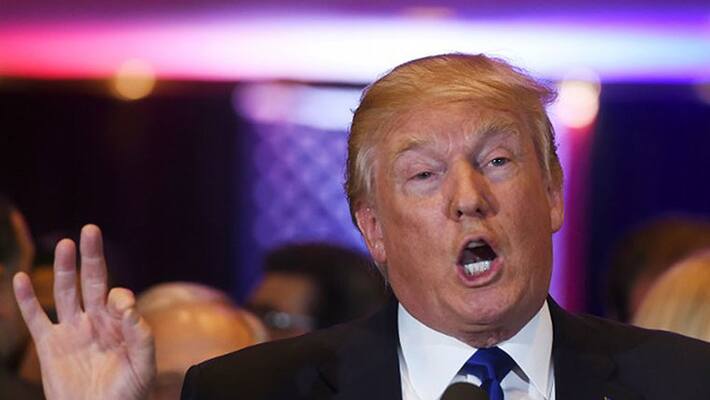 Real estate tycoon Donald Trump registered big wins in all five Northeast states while Democratic front-runner Hillary Clinton won in Pennsylvania, Connecticut, Maryland and Delaware.
Trump's victories came in Maryland, Connecticut, Delaware, Pennsylvania and Rhode Island. Though the clean sweep is expected to give a big boost to his White House ambitions, he would still fall a few hundred delegates short of the 1,237 required to bag the GOP presidential nomination.
In Connecticut, Clinton was facing a tough challenge from her Democratic rival Bernie Sanders. The Vermont senator was leading by a small margin in Rhode Island.
The wins in the three states also take Clinton closer to earning the Democratic presidential nomination, though she is still short of the required 2383 delegates.
As many as 384 delegates are in the fray in the Democratic primaries, while in the Republican polls, 172 delegates were up for grabs in the five states.
Before April 26 primaries, Clinton had 1,946 delegates and Sanders had 1,192. However, the gap between pledged delegates -– won through primaries -– is much less between the two.
Clinton had won 1428 delegates in the primary elections while Sanders won 1153 delegates.
Trump had won 845 delegates, before yesterday's polls. He was followed by Texas Senator Ted Cruz with 559 delegates and John Kasich with just 148 delegates.
The last two have no mathematical path to reach the 1,237 delegate count before the GOP Convention in Cleveland in July.
The next crucial primary is scheduled in Indiana next Tuesday where Cruz and Trump have entered into a strategic alliance to prevent Trump from getting the required delegates.
Kasich is not campaigning In Indiana while Cruz is not campaigning in New Mexico and Oregon as part of this strategic alliance.
Last Updated Mar 31, 2018, 6:59 PM IST