Not much to choose from for voters in TN polls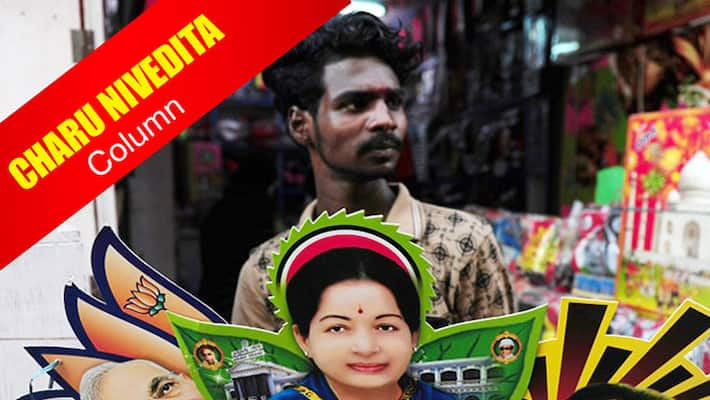 Tamil Nadu's current socio-political and cultural status is ripe madness.
The people of Tamil Nadu cannot forget the era of darkness they witnessed between 2007 and 2011, for the next ten years. That is because for five years, they experienced an 18 to 20 hours power blackouts every single day. No one, not even the media, really cared about this parlous state of affairs. Newspaper presses, TV studious and software parks ran on diesel gensets.
No one cared.
Read more: DMK will edge out AIADMK in vote share, claims new opinion poll
The then chief minister M Karunanidhi believed he was destined by divine fate to occupy that chair for ever. Such hubris made him shun matters of governance, and focus fully on things like writing scripts for films, coming up with cheap puns in the Tamil language, and leading a fun life in general.
When the war in Srilanka against the Tamil rebels was reaching its climax, Karunanidhi embarked on a world famous two hour fast 'unto death' at the Marina Beach.  
Not surprisingly, the voters rejected the DMK, pushing the party to the third place in the state.
Except MG Ramachandran, no chief minister could tide over anti-incumbency. People have overwhelmingly rejected the ruling party during elections. They don't vote the opposition in because of the trust of faith in them to be a good governance alternative.
Except MG Ramachandran, no chief minister could tide over anti-incumbency. People have overwhelmingly rejected the ruling party during elections. They don't vote the opposition in because of the trust of faith in them to be a good governance alternative.
Read more: Punjabi man tests his electoral fortunes in TN polls
For instance, in 2011, it was a vote against the 18-20 hour power cuts that DMK forced on people, rather than a positive mandate for AIADMK.
This is how the AIADMK and DMK have been sharing power in Tamil Nadu.
Campaigning for elections has ended. The  state-owned TASMAC liquor shops won't open for the next three days.
You simply cannot discuss Tamil Nadu politics without talking about TASMAC. In developed countries, the State provides quality education and healthcare. 
Instead, in Tamil Nadu, the media and politicians have successfully sold the myth that enforcing prohibition would transform people's lives rather than the delivery of quality education or healthcare.
Read more: TN Polls: When you can't tell opinion polls from party propaganda
If you are a regular drinker in Tamil Nadu, death on account of liver failure is almost certain. That's because of the adulterated alcohol TASMAC sells, distilled and brewed in the factories owned by DMK and AIADMK stalwarts.
The liquor barons don't need to worry about which party comes to power.
No other state buys the adulterated hooch made in Tamil Nadu. With the State running the alcohol procurement and retail business without any room for private participation, there is no concept or need of quality control.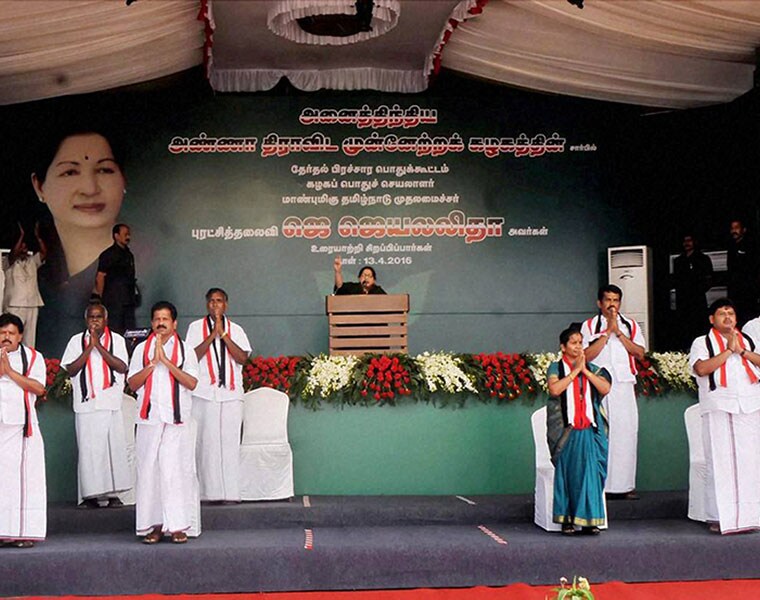 Except AIADMK, all parties have promised that prohibition is the first policy they would implement if voted to power. Here, all laws are visible only on paper. Good luck to those who believe these politicians would really enforce such a law.
The theatre of the absurd
Chief minister Jayalalithaa resembles the unbelievable characters of Roald Dahl novels. She flew from venue to venue in a helicopter. To avoid using the chopper at night, she usually addressed rallies at three in the afternoon. For that, the hired crowd would be shepherded in at 9 am.  
Local party functionaries were given numerical targets of how many people each had to bring in. For standing in the 40-degree heat from nine in the morning to six in the evening, these poor people were paid Rs 300. They had no access to drinking water or toilets. They stood barefoot at these rallies. Scores of people collapsed, unable to cope with the oppressive conditions. Six people died of the heat at her meetings. On the other hand, the CM's stage always had eight air conditioners and six air coolers.
Read more: TN Polls: Cash seizures rise to ₹81.85 crore
There isn't much to say about the DMK.  A longtime party sympathizer told me recently, the Karunanidhi family won't be satisfied even if you gifted them the entire state.
However, the biggest tragedy of this election is what passes for the 'third front'. Its actually a tragicomedy.
The Pattali Makkal Katchi (PMK) has often opportunistically piggybacked on DMK and AIADMK. That's the reason why voters refuse to trust the party when it is contesting on its own, without aligning with any of the two big parties.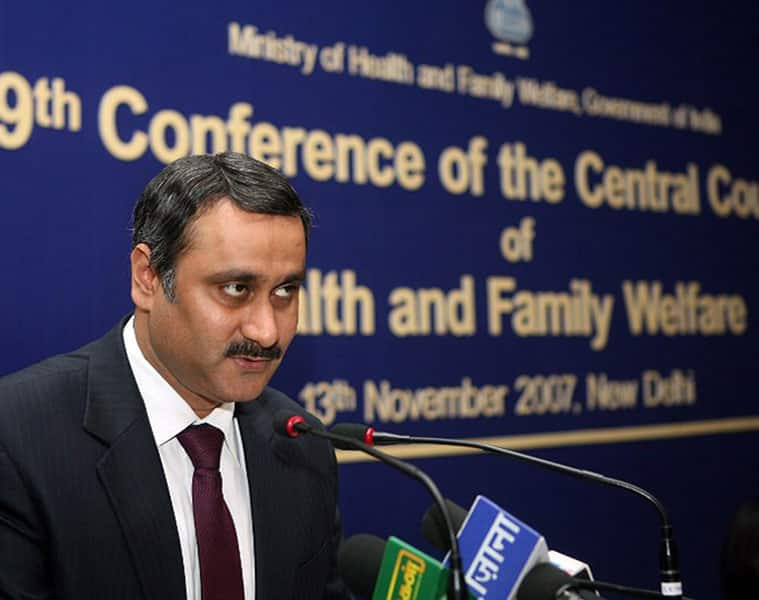 Also, the PMK is finding it hard to shed the image of being a party of the Vanniyar caste group. Like most other political parties in India, the PMK is accursed by dynastic politics. PMK founder Ramadoss had once said that if he or members of his family ever occupied public office, the citizens could flog him in a public square. Now, Ramadoss wants his son Anbumani to become the CM.
The blatherers
In the last elections, people bestowed Vijayakanth the honour of being the principal leader of opposition. But he did not even go to the legislative assembly often enough to speak about people's issues.
Vijayakanth's histrionics have been truly bizarre. From sticking his tongue out at public meeting as a gesture of threat, to thrashing his own candidates to spitting on journalists, the actor-turned-politician has broken every convention of public decency.
Vijayakanth became a celluloid hero on the back of dialogues written by scriptwriters. In political life however, when he has to write his own lines, he has turned into a comedian. A case in point is the interview he gave NDTV's Pronnoy Roy. Not being fluent in English is not a crime. But why not have the commonsense to engage an interpreter when appearing on national TV? 'I am hero, Karunanidhi is a villain, Jayalalithaa villi' is the kind of incoherent nonsense he has made his signature.
The we have minor sideshows and newcomers such as Seeman (pictured below), a director-turned-politician and founder of the Naam Thamizhar party.  
In the next 10 years, he going to become a social menace. His public speaking style seems heavily influenced by Hitler. Like Hitler, he is spreading dubious racist theories among the youth. His brand of Tamil chauvinist politics is extremely dangerous. When I listen to Seeman's speeches, I feel like slashing my wrist. He recently declared that it wasn't the Sinhalese who carried out the genocide of Tamil in Srilanka, but the Telugu speaking Nayakars. If you are wondering how, think Sinhala names such as Bandaranayake, Senanayake etc. According to Seeman's worldview they were all Telugu Nayakars.
Read more: TN polls: Number of candidates with criminal records doubles
This is the choice that the people of Tamil Nadu have before them today.
But then, people deserve the politicians they get.
Charu Nivedita is a Tamil novelist. His works include 'Zero Degree' and 'Exile'. The views expressed are his own. 
Last Updated Mar 31, 2018, 7:00 PM IST