Centre mum on Kohinoor return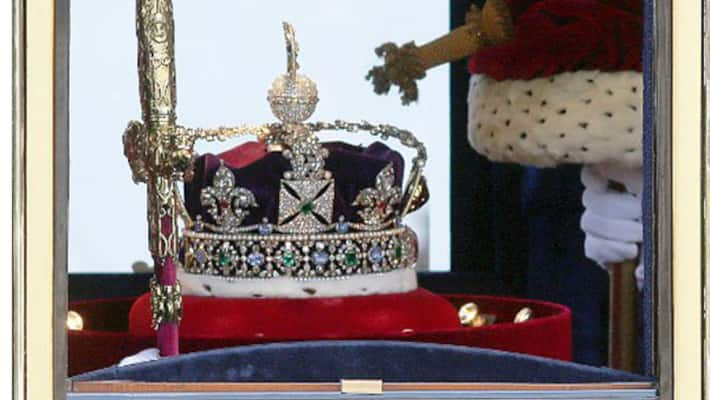 "A petition has been filed in Supreme Court of India regarding retrieval of Kohinoor diamond from London, UK. Since the matter is now subjudice, hence no information can be provided," the Archaeological Survey of India said in reply to an RTI query filed by PTI.
An application was filed with the External Affairs Ministry seeking details of steps taken for return of Kohinoor along with copies of letters written to and response received from the United Kingdom in this regard. The query was forwarded to Culture Ministry.
The issue of Kohinoor diamond has been in news for the last few days. In response to a Public Interest Litigation being heard by the apex court, the government had on April 18 said the diamond estimated to cost over USD 200 million was neither stolen nor "forcibly" taken by British rulers but gifted to the East India Company by erstwhile rulers of Punjab 167 years back.
However, the next day, it had said all efforts will be made to get it back.
Kohinoor, which means mountain of light, is a large, colourless diamond that was found in southern India in early 14th century. The 108-carat gem, which came into British hands during the colonial era, is the subject of a historic ownership dispute and has been claimed by at least four countries including India.
Earlier responding to another RTI application, the ASI had said under the provisions of the Antiquities and Art Treasure Act, 1972, India takes up the issue of retrieval of only such antiquities as have been illegally exported out of the country.
"Since the object referred by you (Kohinoor) has been taken out of the country prior to the Independence, the Archaeological Survey of India is not in a position to process the matter," it had said.
To a question seeking details of items which are in the UK's custody and India wants to claim them back, the ASI, which functions under the Culture Ministry said: "There is no list available with the Archaeological Survey of India about the items in Britain's custody".
The apex court is hearing the PIL filed by All India Human Rights and Social Justice Front seeking directions to the High Commissioner of United Kingdom for return of the diamond besides several other treasures.
The PIL has made Ministry of External Affairs and Ministry of Culture, High Commissioners of the UK, Pakistan and Bangladesh as parties to the case. It has also sought return of the ring and sword of Tipu Sultan and other treasures of him besides Bahadur Shah Zafar, the Queen of Jhansi, Nawab Mir Ahmad Ali Banda and other rulers of India.
Last Updated Mar 31, 2018, 6:51 PM IST