British-Indian councillors voice support for Britain in EU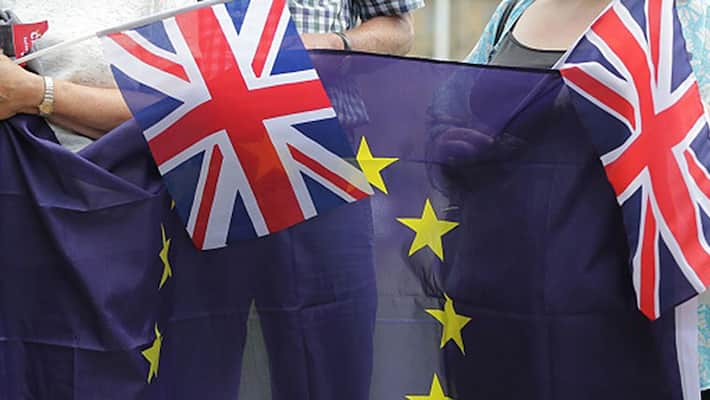 Over 70 British-Indian councillors from across the political spectrum today backed a campaign to drum up support from the 1.2 million Indian-origin voters against Britain's exit from the EU in Thursday's referendum.
    
The 71 councillors said they believe that being a member of the 28-member European Union significantly benefits Britain, not just economically but in terms of security and trade and are actively campaigning in their local areas to secure the "Remain" vote in the in-out EU referendum.
    
"There are around 1.2 million British Indians voters across the UK and our votes could be absolutely crucial in determining the outcome of the EU referendum on 23 June," said Alok Sharma, a Conservative MP and Prime Minister David Cameron's Infrastructure Envoy for India, who heads the "British Indians for IN" campaign.
    
"It is clear that very many people and business leaders within the British-Indian community agree that voting to remain in the UK is the right choice for our country and our community. Please make sure your vote counts as we are better off and safer as member of the EU," he said.
    
Areas represented by the Remain-favouring Indian-origin councillors include wards in England, Wales and Scotland, and represent the Conservative, Labour, and Liberal Democrat parties, the campaign group said.
    
Councillor Geetha Morla, from Milton Keynes, said: "For me, there is no question about whether or not Britain should remain a member of the EU. The European single market is by far our biggest trading partner, providing jobs and ensuring lower prices in our shops.
    
"Our membership also means we have a seat at the table to determine the rules of doing business and that we can collaborate on issues such as the environment. By contrast, a vote for Brexit is a leap in the dark and a huge gamble on an uncertain future."
    
Balwant Chadha, councillor for Cumbernauld North in North Lanarkshire and the country's first Sikh Justice of the Peace, said: "I strongly believe that Britain is in a much stronger position remaining in EU and safer not only economically and culturally, but is able to lead people in European countries
to improve their quality of life."
    
Last Updated Mar 31, 2018, 6:37 PM IST