Baghdad: Car bombing in Shiite area kills 18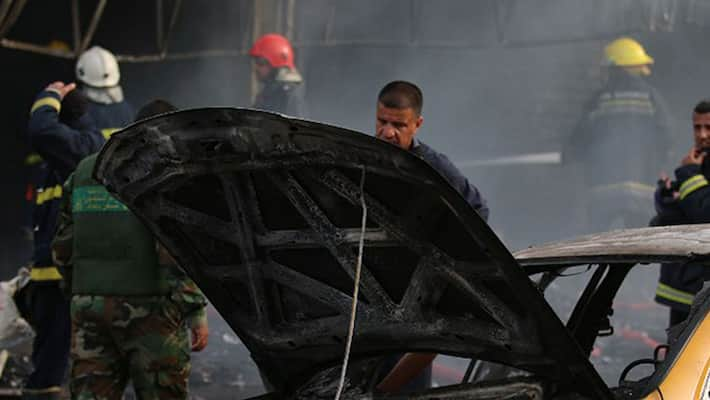 The explosion struck a crowded outdoor market in the Iraqi capital's eastern district of Sadr City, a police official said, adding that the blast also wounded up to 45 people, several seriously. There were fears the death toll could rise further.
    
Several cars and nearby buildings were heavily damaged, he added.
    
Two medical officials confirmed the casualty figures. All officials spoke on condition of anonymity as they are not authorised to release information.
    
No group has claimed responsibility for the attack, which bore the hallmarks of the extremist Islamic State group that has been behind recent deadly attacks in the area.
    
IS also a controls significant area in northern and western Iraq, including the second-largest city of Mosul.
  
Commercial and public places in Shiite-dominated areas are among the most frequent targets for the Sunni militants seeking to undermine the Iraqi government efforts to maintain
security inside the capital.
Last Updated Mar 31, 2018, 6:45 PM IST