Nat Geo's 'Afghan Girl' coming to Bengaluru for treatment
Afghan Girl Sharbat Gula to come to India for treatment
Bengaluru Narayana Health Hospital to treat the famous Afghan refugee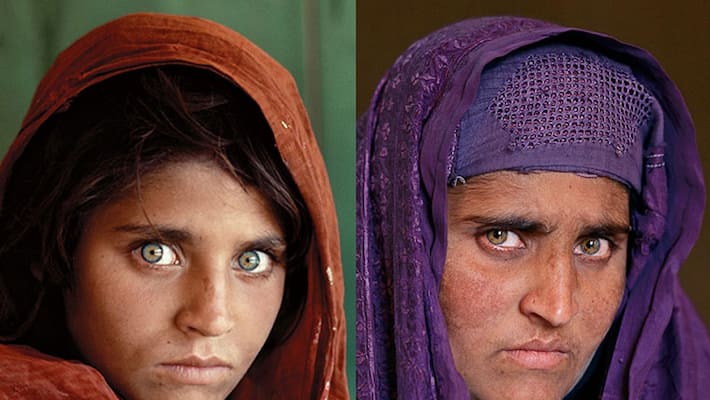 When National Geographic photographer Steve McCurry captured a wide-eyed Sharbat Gula at the Nasir Bagh refugee camp, in Peshawar in 1984, little did he know the change he would be bringing to the teenager's life.  
Now, Bengaluru hospital Narayana Health, will play host to the famed 'Afghan Girl'. Not a girl anymore and well into her 40s, she will be coming to India and to our city seeking treatment for Hepatitis C, according to Afghan news agencies. She will receive free treatment in the city's hospital.
The Afghan government has applauded India for their cooperation. The Ambassador of Afghanistan to India Shaida Mohammad Abdali took to Twitter to express their gratitude. "The Iconic Afghan Sharbat Gula will soon be in India for medical treatment free of cost – Thank you India for being a true friend!" Ambassador Abdali said in a tweet. Narayana Health City was also mentioned in another tweet by the diplomat, "Touched by NARAYANA, hospital in Bangalore, offering the Iconic Sharbatgal free of cost treatment and hospitality: "friend in need"."
Years ago, as a teen, her green eyes on the cover of the National Geographic magazine captured the imagination of the whole world and she soon earned the tag of the 'Afghan Girl'. Previously she remained an enigma to the world, and the photographer as well. It was only in 2001 that the world came to know her real name was Sharbat Gula. Once a reminder of Afghan poverty, ambitions and hopes, the public interest in her soon waned but now she has resurfaced in the media. She was arrested by the Pakistan's Federal Investigation Agency on October 26 from her house in Peshawar's Nauthia area for alleged forgery of a Pakistani Computerised National Identity Card. Gula was staying there with her sons. She accepted she was guilty and was sentenced to 15 days in jail and a fine of ₹110,000 by a special anti-corruption and immigration court.
After her deportation, she came back to Afghanistan where President Mohammad Ashraf Ghani met her and handed over an apartment key in a bid to welcome her home after spending more than three decades in refuge. She is reported to have denied an offer to stay back in Pakistan.
Last Updated Mar 31, 2018, 6:54 PM IST