Adele says 'Hello' to the biggest music contract ever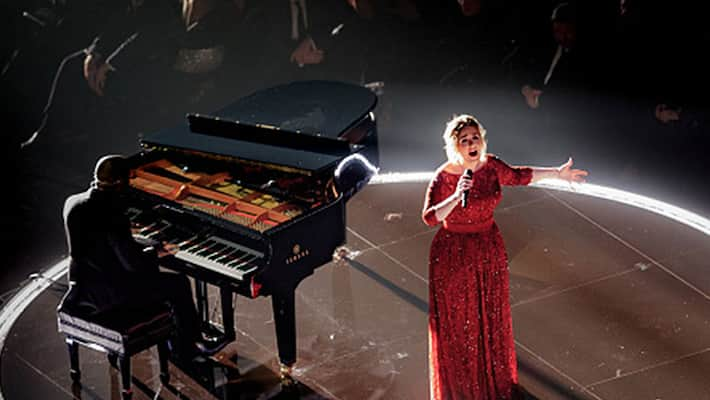 According to the grapevine, the 'Hello' singer is all set to sign the largest record deal ever for a British musician. 
The American music corporation has not officially confirmed the deal as yet, but a source at Sony has said "We have secured the biggest music star in our generation. This is massive. Adele's deal with her original label XL expired and we had an existing relationship with her in America".
This record has eclipsed Adele to no 1 as she surpasses Whitney Houston's who had signed a deal with Arista Records for $100 million in 2001 and Robbie Williams received $125 million for signing with EMI in 2002.
Since the beginning of her career in 2006, 28-year-old Adele has been with XL Recordings, an independent English label. In 2008, she had even inked a deal with Columbia for US distribution after releasing her debut album, '19'.
According to Adele's manager Jonathan Dickens, the singer's contract with XL recordings had recently expired and her success in the US with Columbia helped her land this incredible deal from Sony. 
The powerhouse singer is already worth £85 million and the number will skyrocket when the Grammy-winner puts pen to paper.
Last Updated Mar 31, 2018, 6:57 PM IST