Attention Biryani lovers; here's where you can grab a plate with edible gold leaves
First Published Feb 23, 2021, 12:23 PM IST
Are you a biryani lover like us? Then keep your eyes glued to this report as it is the wonders in the Biryani world. Wondering why?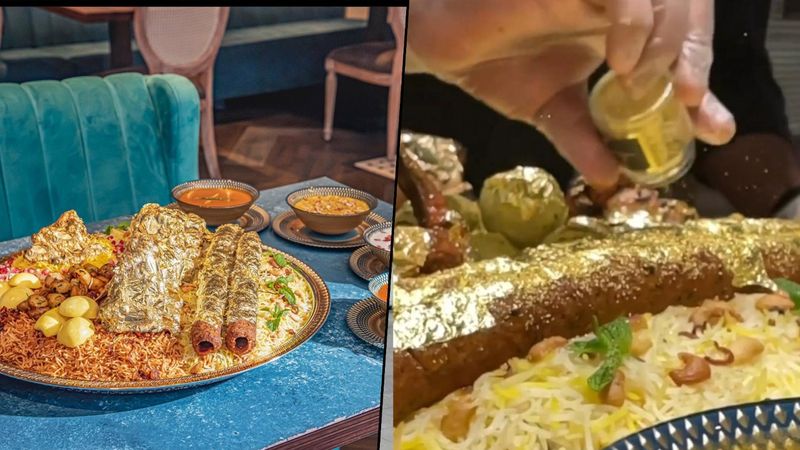 Have you ever heard gold being edible and that too in Biryani? Don't think much because we are here to give you the information about the most expensive and extravagant biryani in this world.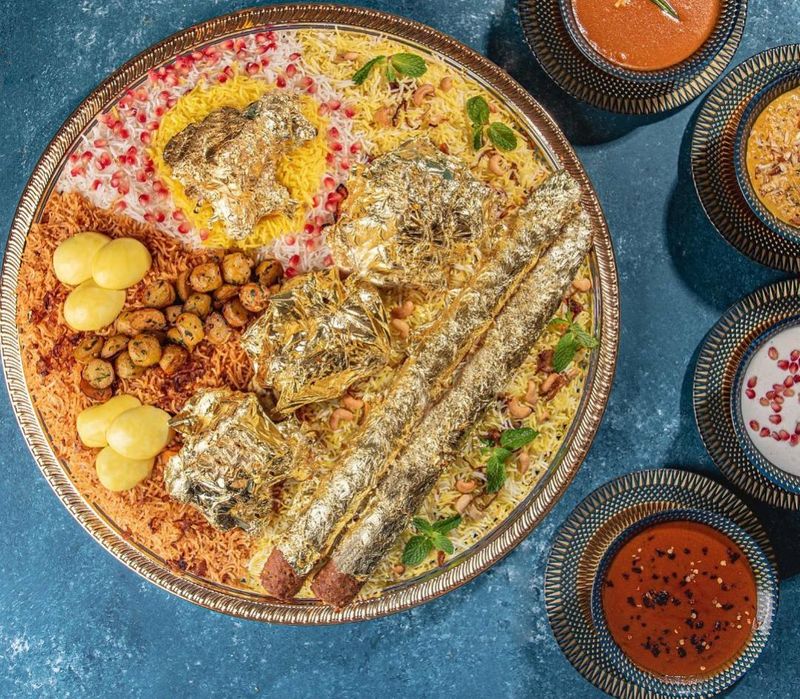 Bombay Borough, a luxurious restaurant situated in Dubai, prepares a kind of biryani that is rich in taste and price. It comes with a whopping price of Dh 1,000. The dining space has British-touch interior decors. But are you wondering why this much of a price?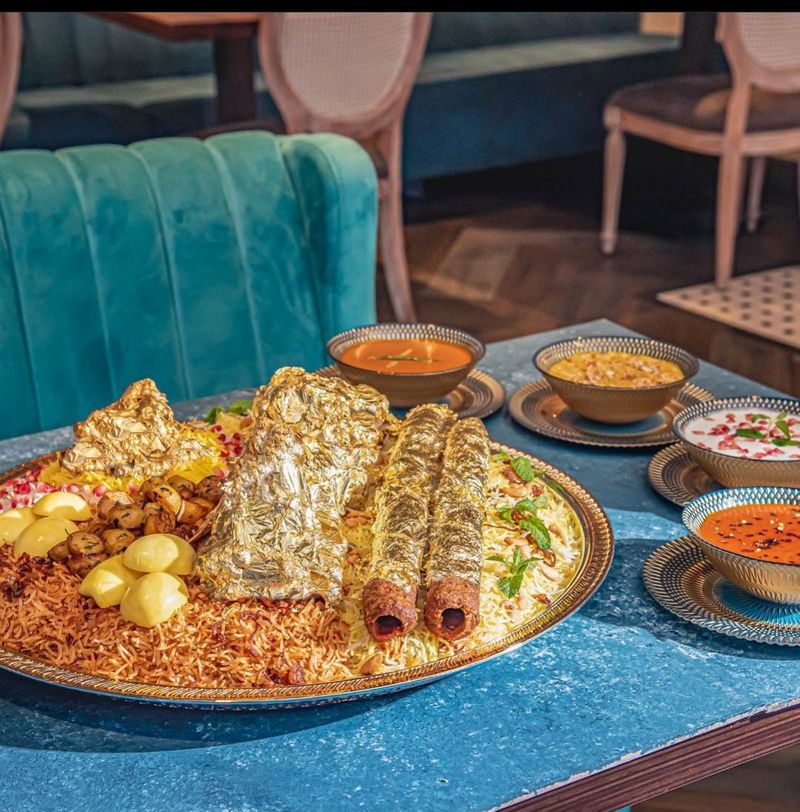 Well, the plate comes with 23-carat gold. Yes, you heard that right. It comes with edible gold plated. The whole platter is called 'Royal Gold Biryani', and it is only available in Dubai in this particular restaurant.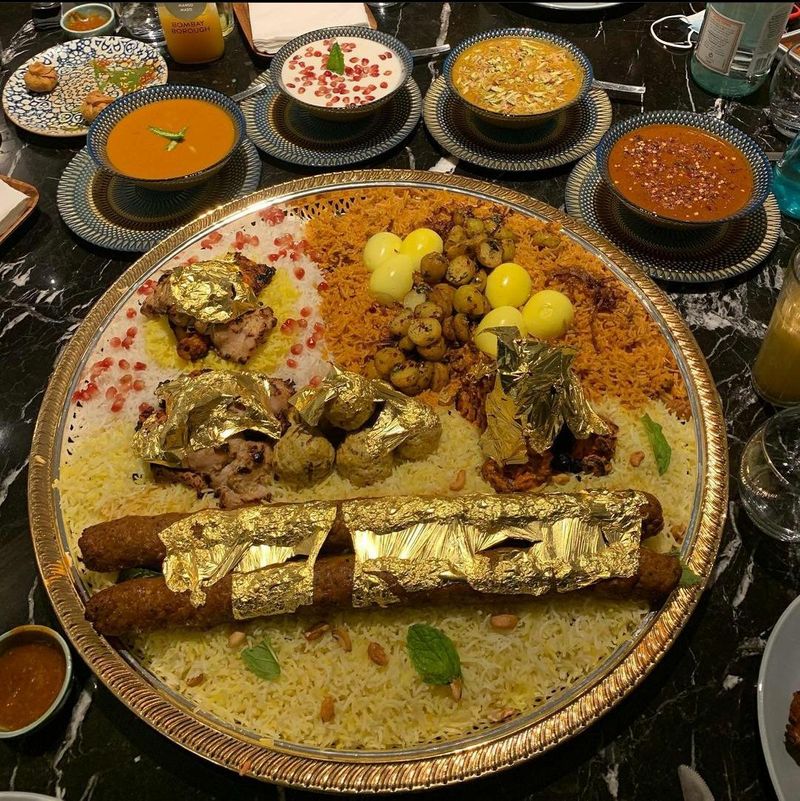 3-kg biryani platter comes with various variations. It takes only 45 minutes to arrive at your table. It comes with three different rice sections: chicken biryani rice, keema rice, white, and saffron rice. With that, the platter tops with potatoes, boiled eggs. The meal is incomplete without meat. So, here are the variant meat dishes, chicken grills-Malai chicken, Rajputana Murgh Sula, and Chicken Meatballs, along with Lamb Chops and Lamb Seekh Kebab, garnished with mint, roasted cashew, pomegranate, and fried onion.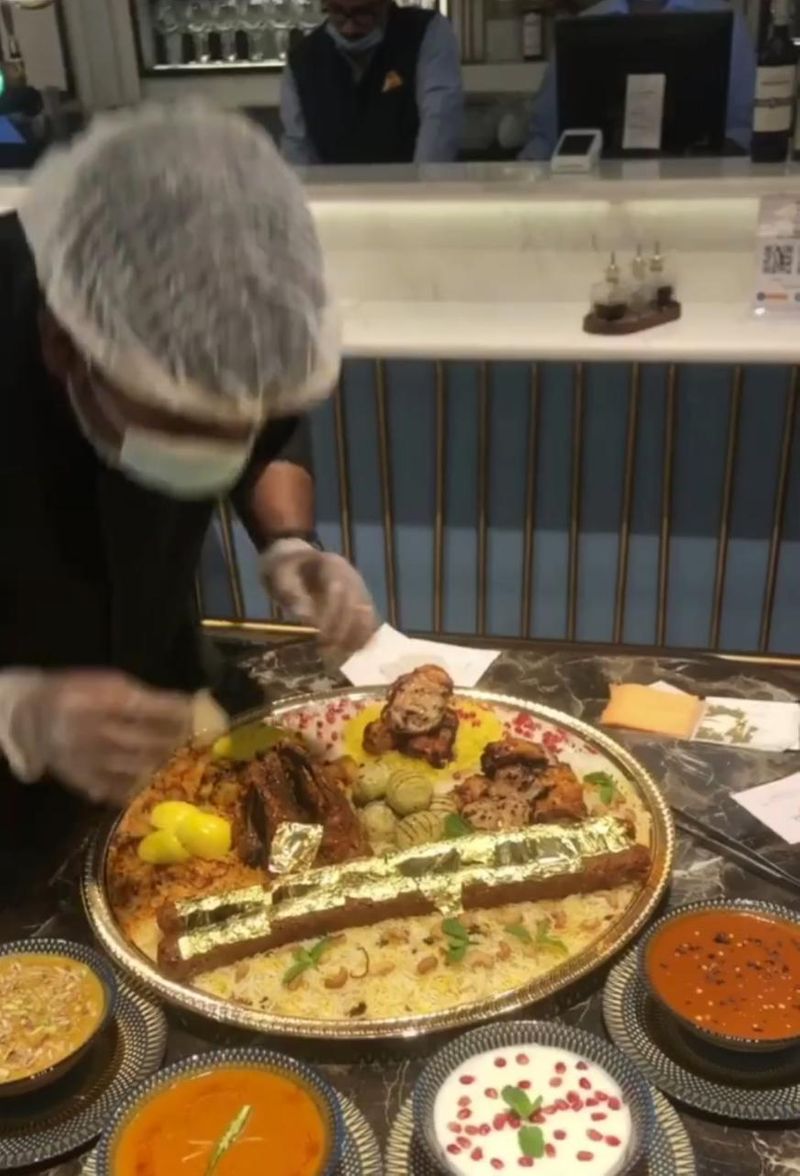 The whole platter is served with three side dishes, including Nihari Salan, Jodhpuri Salan, Badami sauce topped with almond and Pomegranate Raita. But, the regalness comes with the gold leaves covering the Kebabs and meat pieces. The Royal platter will cost a fortune but worth a try once in your lifetime.

Picture Credits: Bombay Borough Dubai Instagram, WahBeez Instagram
Today's Poll
As a parent, for what class would you like to see online educational content for your child?