Setting an example for the educated: Policeman salutes farmer for his act amid coronavirus outbreak
The video of a police officer saluting the farmer wearing a helmet to keep himself safe from coronavirus is going viral on social media and has garnered praises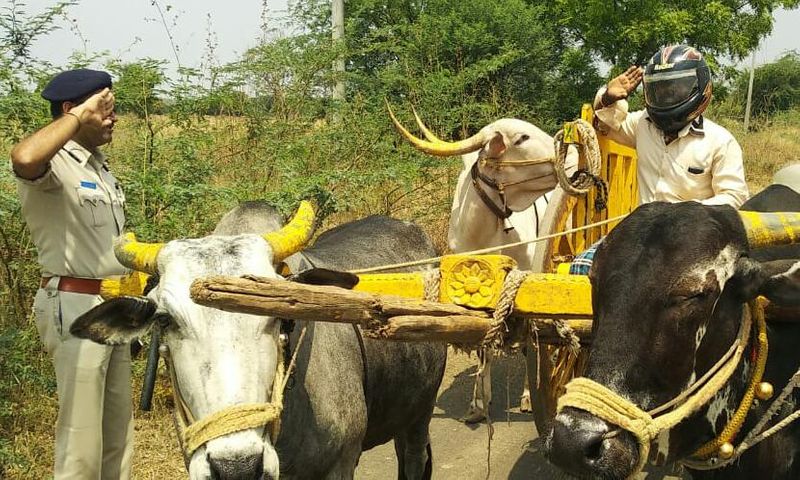 Taking all precautionary measures, a farmer from Kalaburagi, Karnataka, was seen wearing a helmet while riding his bullock cart to the farm.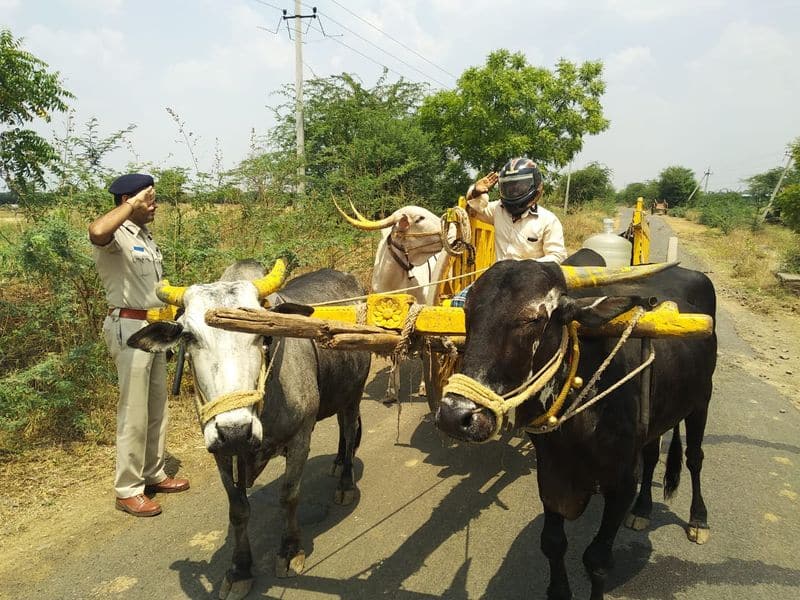 According to reports, PSI Suresh Kumar questioned the farmer named Lakappa as to why he was wearing a helmet, to which the latter responded, "There's a deadly virus called coronavirus spreading. So I'm keeping myself safe by wearing this helmet."
Listening to what the farmer said, PSI Suresh Kumar saluted his efforts to contain the spread of the deadly virus. Suresh Kumar told Lakappa that he was setting an example to the educated masses who have been showing lackadaisical attitude by not following coronavirus guidelines strictly.
The video of the police saluting the farmer has gone viral on social media with many lauding the efforts of the farmer while praising the police.