Independence Day 2020: PM Modi unfurls Tricolour flag at Red Fort, addresses nation (pics)
Prime Minister Narendra Modi addressed the nation from the Red Fort after visiting Rajghat at 7am on India's 74th Independence Day.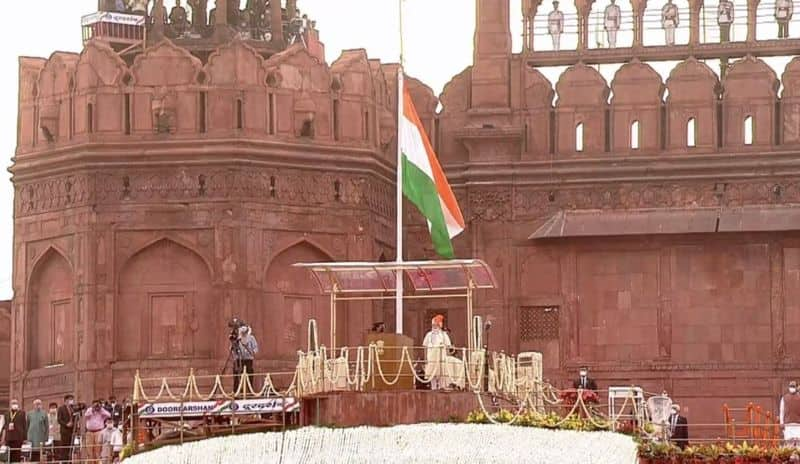 India is celebrating its 74th Independence Day on Saturday. Prime Minister Narendra Modi visited the Rajghat and paid tributes to Mahatma Gandhi as the celebrations started.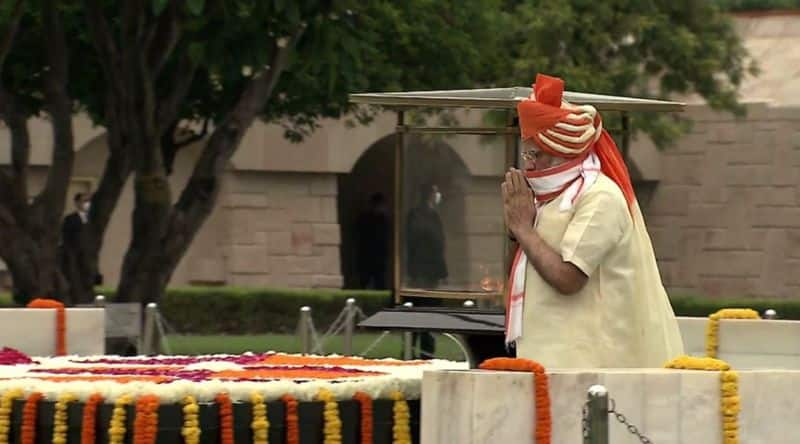 The prime minister then proceeded to the Red Fort where he remembered those who laid their lives for India's Independence.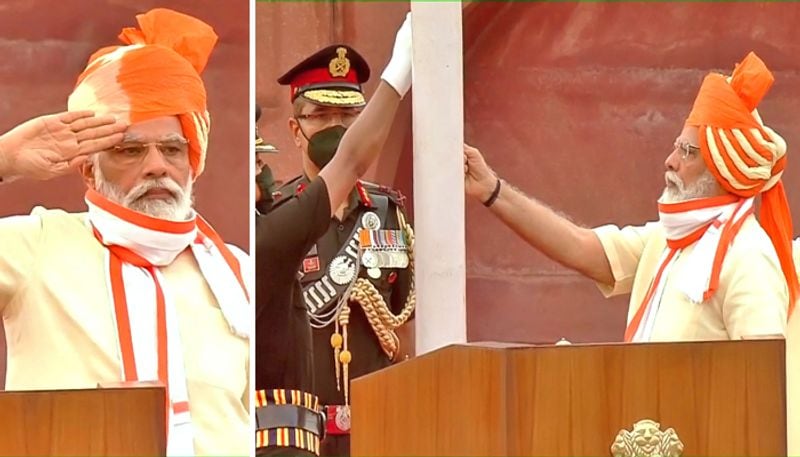 He unfurled the Tricolour flag at the ramparts of Red Fort and addresses the nation from the ramparts of the Red Fort, on 74th Independence Day.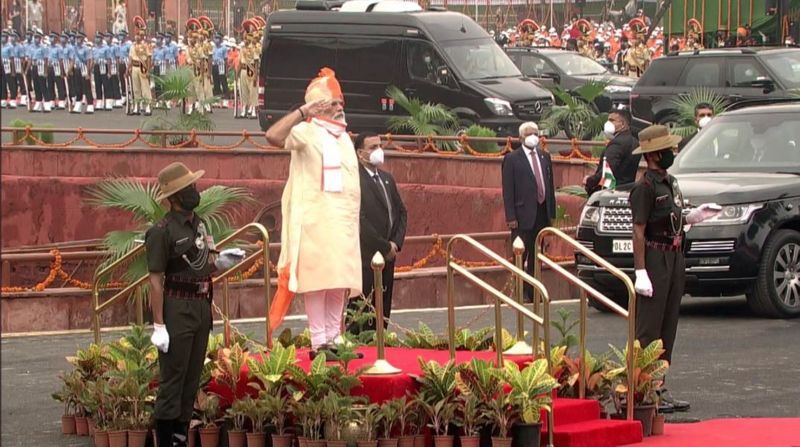 PM Modi also applauded the grit and resilience of the country's frontline workers in fight against COVID-19, which has killed thousands in the country. He also stressed on the need to become self-reliant.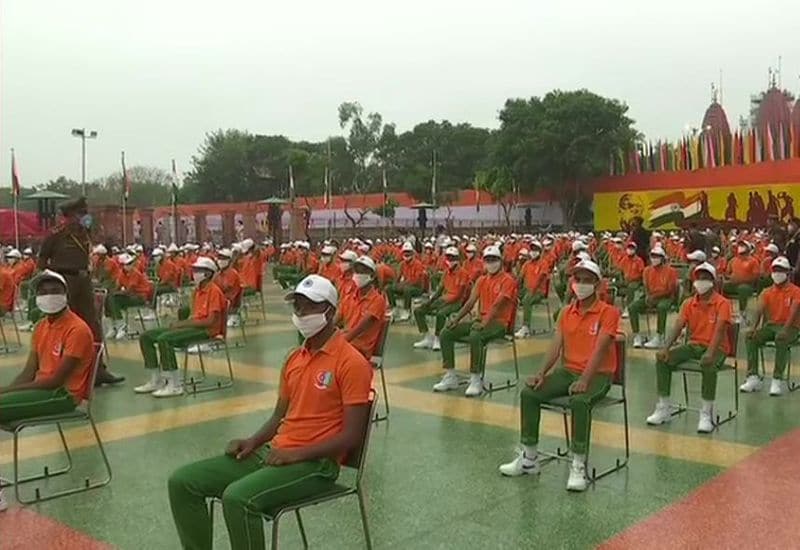 Over 1,500 "coronavirus winners" who recovered from the disease, are present at the function in a symbol of the citizens' determination to fight the pandemic and emerge winners.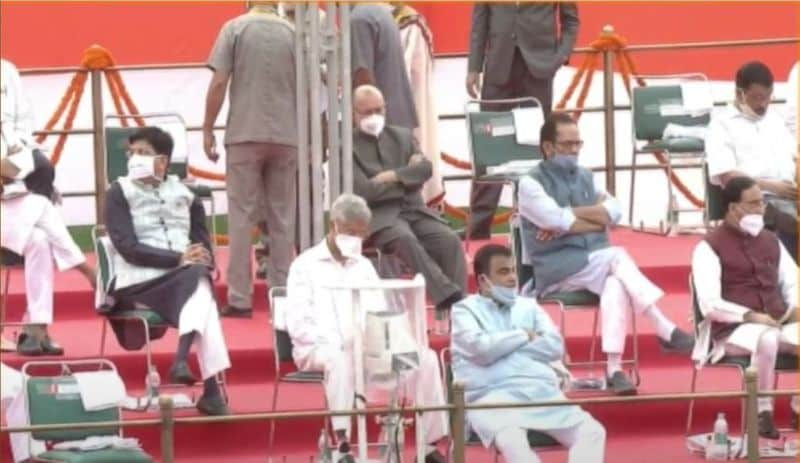 The Independence Day ceremony at the Red Fort was attended by over 4,000 people, including diplomats, officials and media personnel. Safety protocols were in place for the event, including social distancing and wearing masks.
In his address to the nation on the occasion of India's 74th Independence Day, Prime Minister Narendra Modi Saturday praised those who were working relentlessly to defeat the novel coronavirus. He said India was going through a unique phase due to the pandemic, but would achieve victory thanks to the resolve of the people.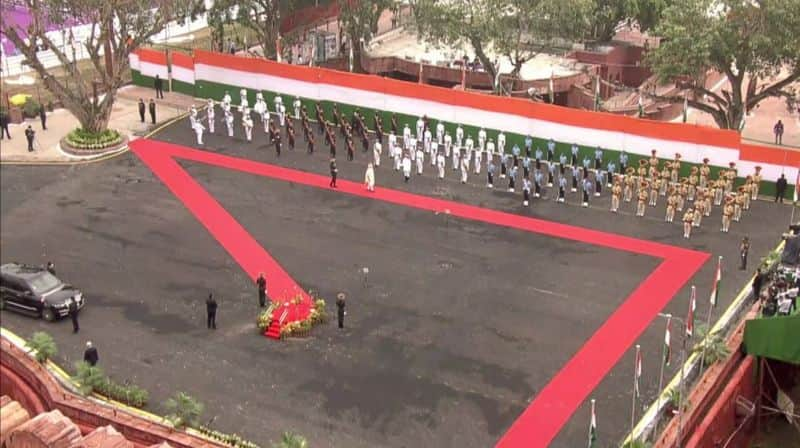 PM Modi's seventh straight Independence Day address comes days after he performed the 'bhoomi pujan' of Ram temple in Ayodhya, and amid a standoff at the border with Chinese troops.
Asianet Newsable wishes all its readers a Happy Independence Day!