Coronavirus: Karnataka observes 'Mask Day', CM Yediyurappa, celebrities spread awareness
A total of 50 people took part in the march from Ambedkar statue in Vidhana Soudha in Bengaluru to spread awareness on the importance of masks

In a first of its kind and in a bid to spread awareness about wearing masks and covering faces to keep coronavirus at bay, the Karnataka government observed 'Mask Day' on Thursday.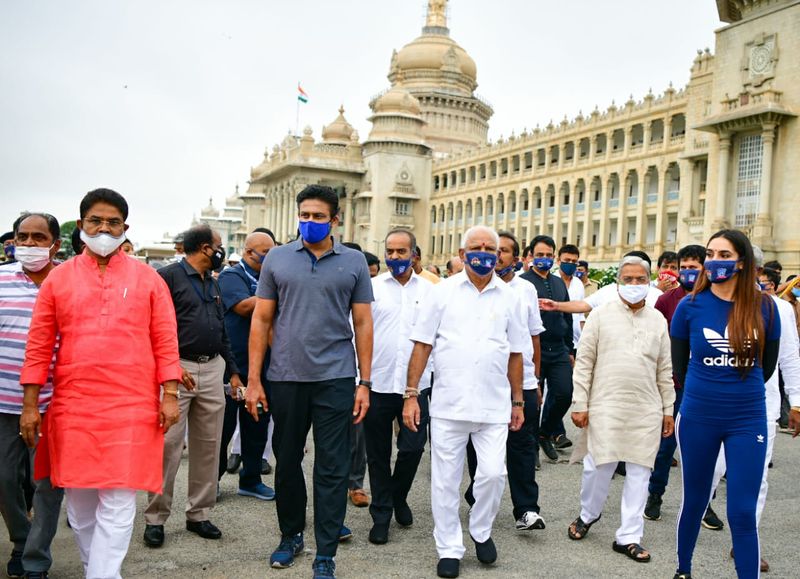 A march was organized from Vidhana Soudha to Cubbon Park in Bengaluru. Chief minister BS Yediyurapppa including revenue minister R Ashoka, former cricketer Anil Kumble and actress Ragini Dwivedi were part of the march.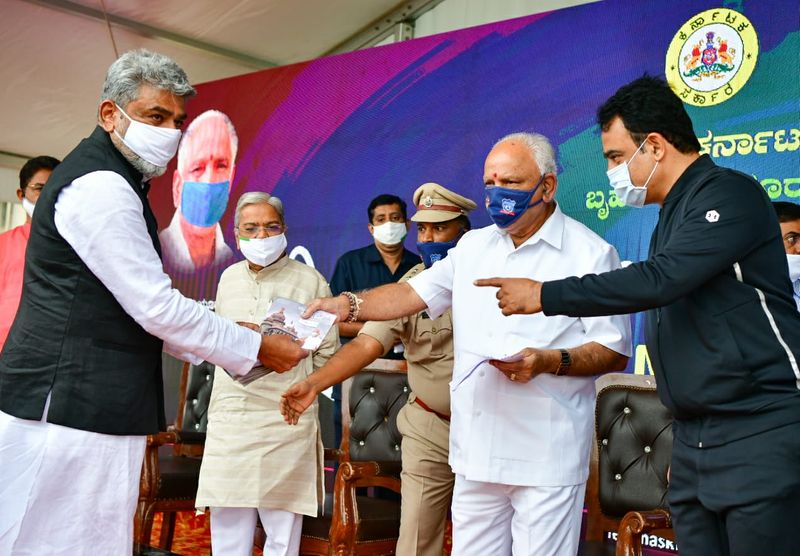 "We have organized a walk from Vidhana Soudha to Cubbon Park to create awareness about the importance of wearing a mask as a preventive measure against COVID-19. We are celebrating 'Mask Day' at all district headquarters today," Yediyurappa said adding that "a fine of Rs 200 will be imposed for not wearing a mask in public places."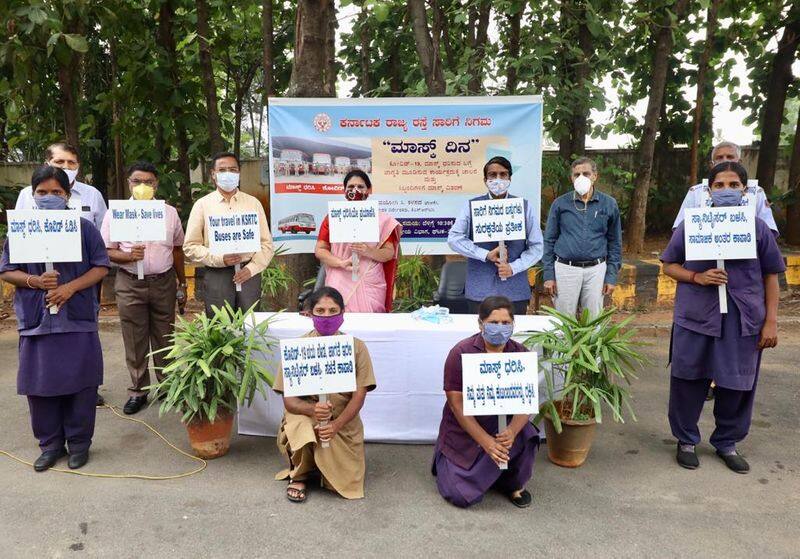 Meanwhile, Karnataka State Road Transport Corporation (KSRTC) in all its divisions observed 'Mask Day'. At the Bangalore Central Section, Depot 2, Shivayogi C Kalasad, IAS, KSRTC managing director, launched an awareness program on the need to wear a mask to protect people from COVID-19.
Kalasad distributed the reusable masks made at the corporation's inhouse workshop by the staff. He also made it mandatory for all the staff to use masks.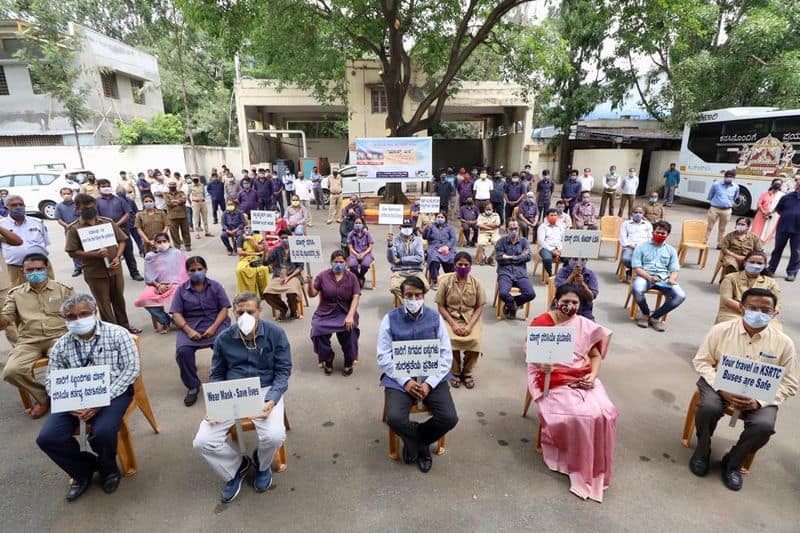 He stressed that the safety of the staff and passengers is KSRTC's priority. The staff shall create awareness and bring confidence among the passengers travelling in buses, which is one of the safest modes of transport. He also added that they have to improve the cleanliness and hygiene in an effective manner to fight COVID-19.