Bengaluru witnesses two bus accidents in a week
Even before Bengaluru Metropolitan Transport Corporation (BMTC) accident that killed two motorists could fade away from people's minds, yet another accident was reported involving BMTC Volvo bus, which led to a series of accidents in Bengaluru on Friday.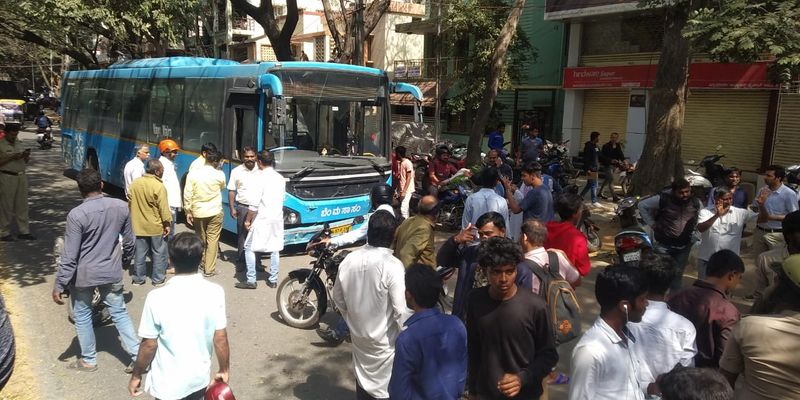 BMTC Volvo bus en route BTM Layout belonging to Depot 25 bearing registration number KA01 F 318 rammed into a car in Bengaluru's Jayanagar
The rear end of the car was completely damaged but fortunately the passengers in the car and bus escaped unhurt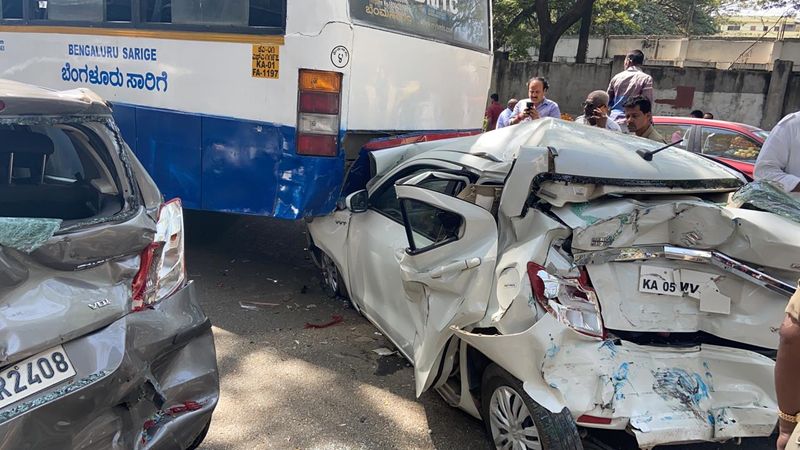 However, the accident led to a series of collisions in which 4 other cars and another BMTC bus was involved. No loss of life was reported.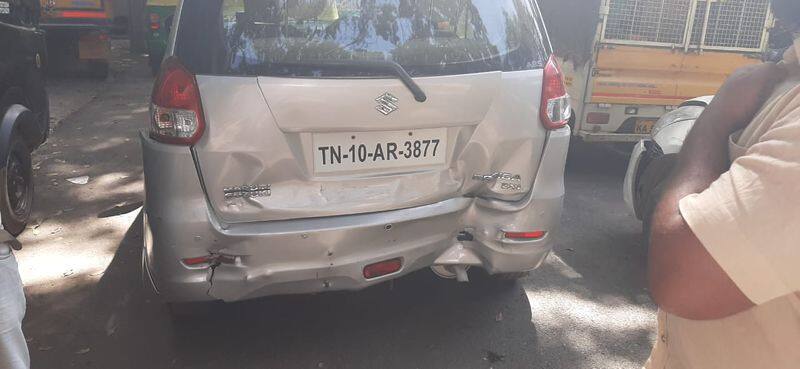 As soon as the series of accidents took place, the BMTC Volvo bus driver Dharmendra fled from the spot. The traffic police removed the damaged vehicles from the site of the accident
Traffic was halted in Sumanahalli for a while and a case has been registered at the Mico Layout police station. On December 6, a BMTC bus rammed into bikes and autorickshaw in Sumanahalli and killed two motorists and damaged 10 vehicles.