Bengal artist creates glass painting of Satyajit Ray
First Published 5, Nov 2020, 11:20 AM
This year marks the centenary of the birth of world-renowned filmmaker Satyajit Ray. While not a very big event was conducted in this Covid-19 situation, there are a number of other initiatives that have caught the attention of private individuals. In the glass paintings of Pallabi Singh Roy, the artist gave some examples of Satyajit Ray's immortal creation to Sandeep Roy.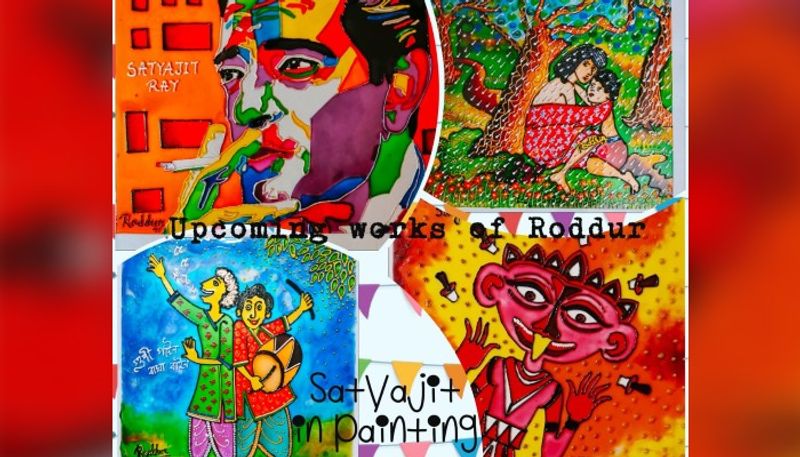 Artist Pallabi introduced herself as 'Roddur' in her glass paintings. She depicted the images of Apu-Durga from Pather Panchali (a popular Satyajit Ray directed film) in one of her glass painting. The characters of Gupi-Bagha from the film Goopy Gyne Bagha Byne directed by Satyajit Ray was also drawn by the artist.

On one hand is the board design of joy baba felunath's magical spell, while the other is a portrait of Satyajit Ray's face painted on the glass in various colors.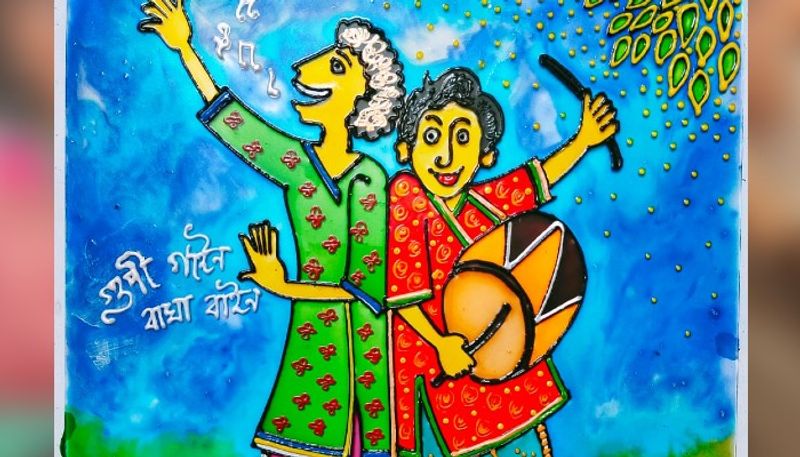 Satyajit Roy's son Sandeep Roy is very happy to receive such a gift in this special year. He took a lot of pictures with all the beautiful glass paintings. Seeing the picture of Satyajit Ray in one of the glass painting, Sandeep Roy became very emotional.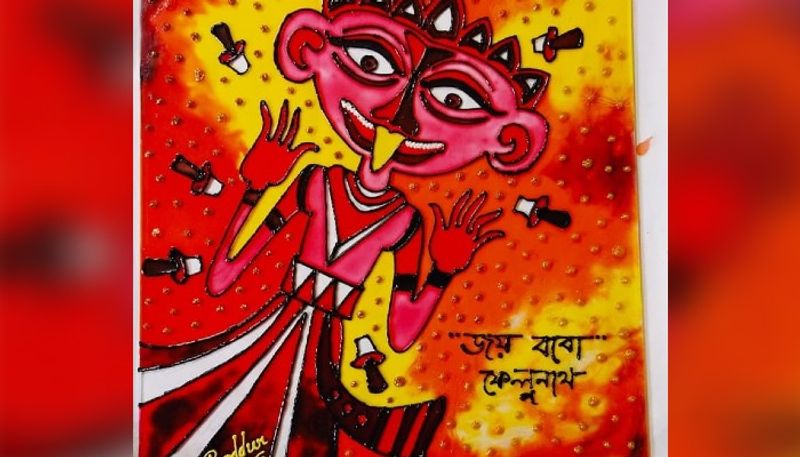 Sandeep Roy said, 'It felt very good to see all these pictures. Many memories came back after I saw all these paintings. For the first time, a glass painting is done on my father. These paintings are very different. I request Pallabi to make more paintings on my father. Such works can be brought together and exhibited."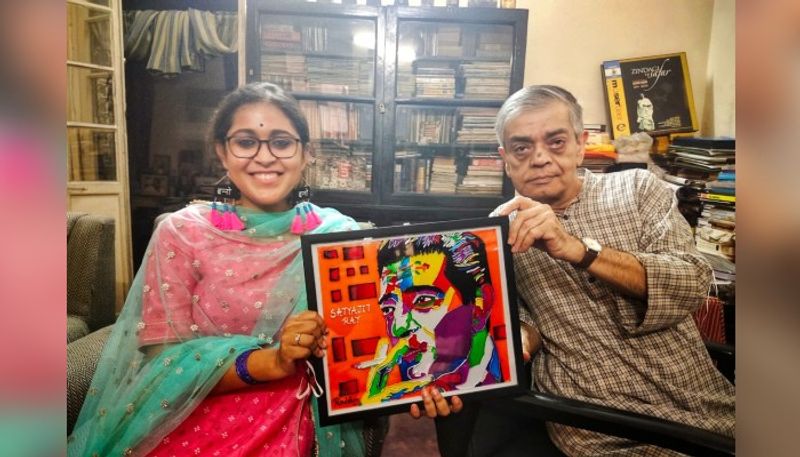 Although Pallabi is a professional teacher, she has been working on glass paintings for a long time. She said, "I am very happy that Sandeep Roy appreciated my work. Never thought I would receive such appreciation in my life. My son's name is Roddur, I do the initials in his name. Satyajit Ray's admirers loved the work of Pallabi.