Amit Shah visits Ravindra Bhavan in Bankura
First Published 5, Nov 2020, 2:00 PM
After arriving in West Bengal's Bankura District, Union Home Minister Amit Shah went to Puabagan, where he garlanded the statue of Birsa Munda. From Puabagan, Amit Shah went to Bankura's Ravindra Bhavan where he will hold an organisational meeting with the party workers. After meeting, the Union Home Minister will go to Chaturthi village, where he will have lunch with a tribal family. After having lunch, Amit Shah will again return to Ravindra Bhavan for conducting meetings.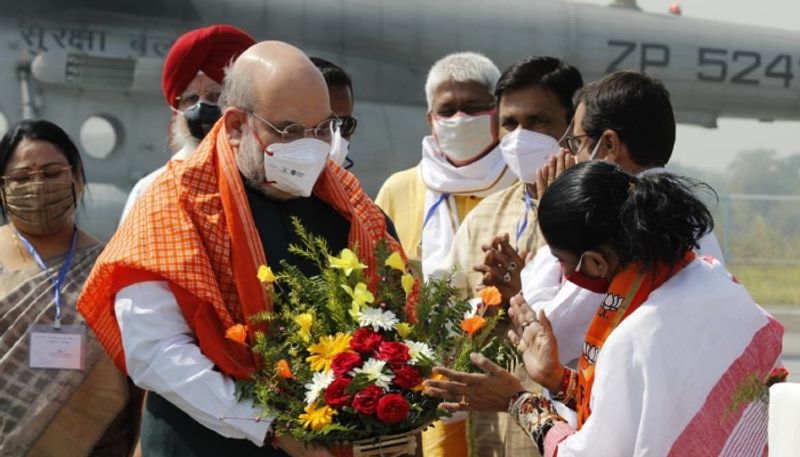 Union Home Minister Amit Shah landed at the Bankura helipad at 11:20 am on Thursday (November 5).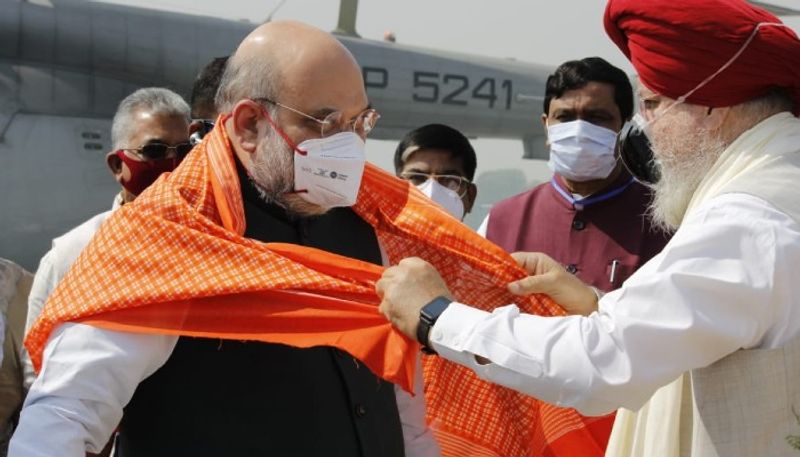 The whole Bankura district has been preparing to welcome Amit Shah. Banners have been put up all across the district.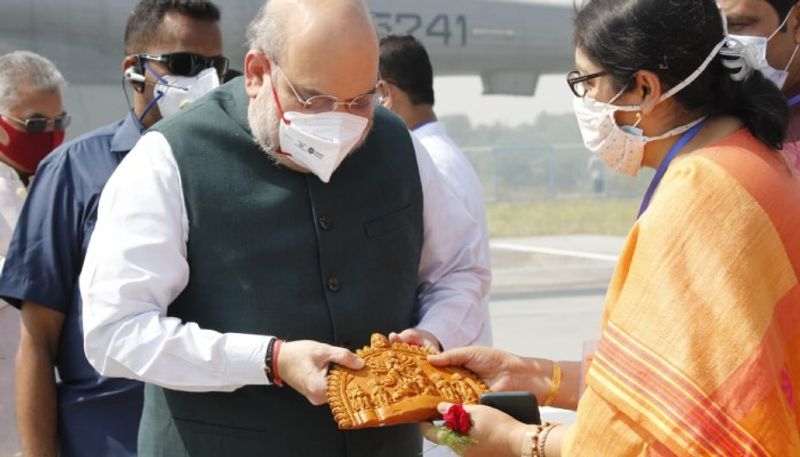 BJP MP Locket Chatterjee Amit Shah in Bengal. She gave him a Durga idol as a welcome gift. A few days ago, Amit Shah inaugurated Durga puja virtually in Bengal. He referred every woman in the state as Ma Durga.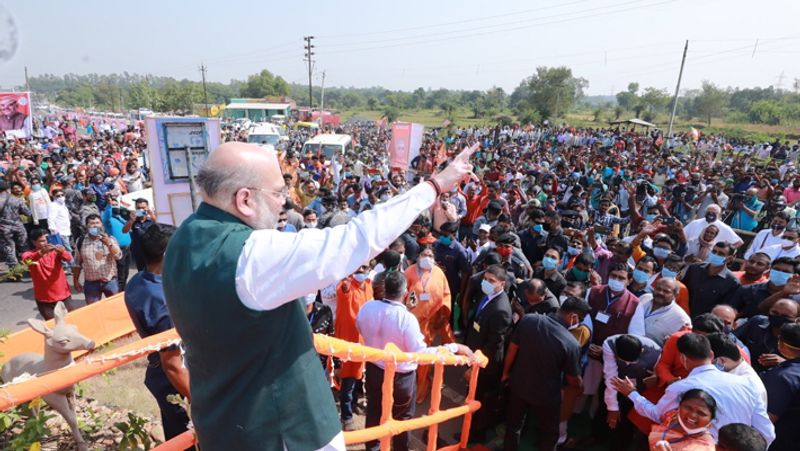 BJP top leaders paid homage to Amit Shah. As soon as Amit Shah got down from the helicopter, he went straight to put a garland on the statue of Birsha Munda.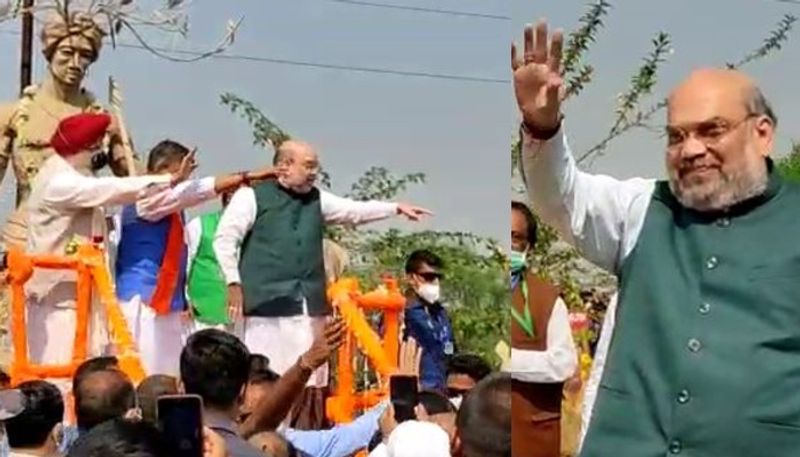 The Union Home Minister greeted party supporters in the district. He also gave a speech after paying homage to the statue of Birsa Munda.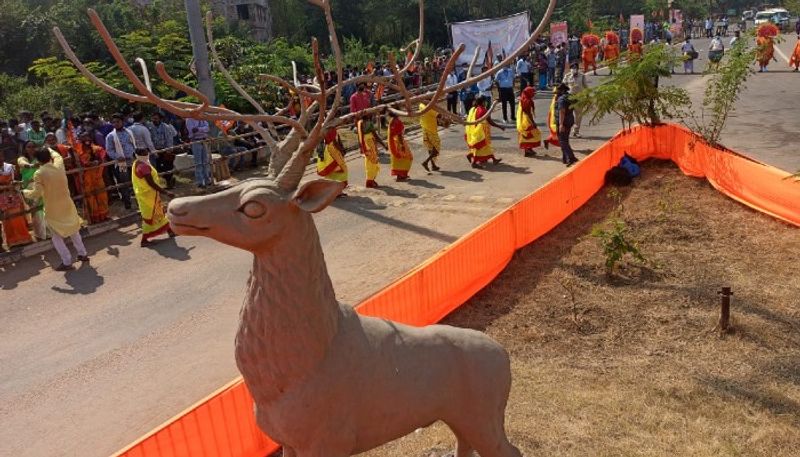 Every part of the Bankura district was decorated for welcoming Amit Shah. Starting from the roads to the statue of deer, everything was decorated.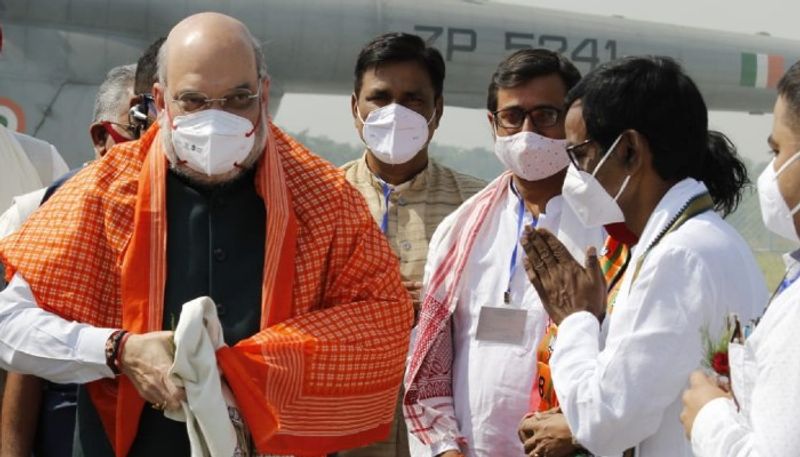 Amit Shah will return to Kolkata on Thursday (November 5) night.