When Kangana Ranaut shared 'FAKE' interview of Aamir Khan saying his kids will follow Islam
Controversy queen Kangana Ranaut had once targeted Aamir Khan claiming that "Aamir is an extremist and despite his wife being a Hindu, his children would only follow Islam".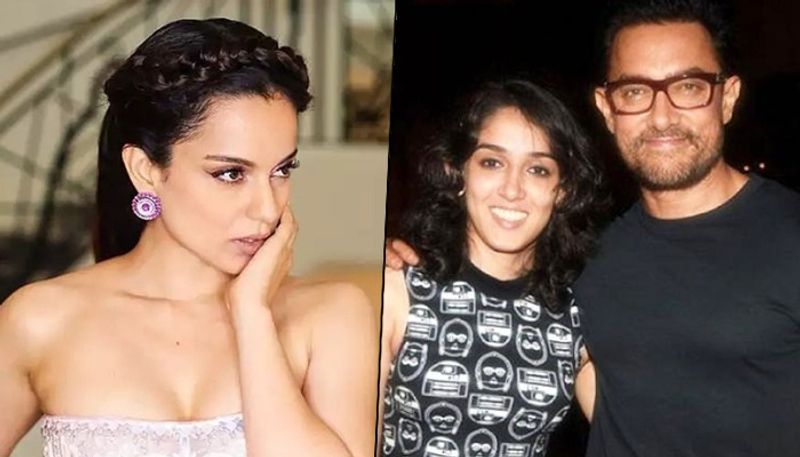 These days social media pages are full of rumours and fake posts, and something we can not even recognise what is real. Also, it becomes crucial to bust the myth.
Bollywood most talked about actress Kangana Ranaut is also know for the same. Recently she is grabbing the headlines for her harmful, insensitive and irrational comments on the current situation of India.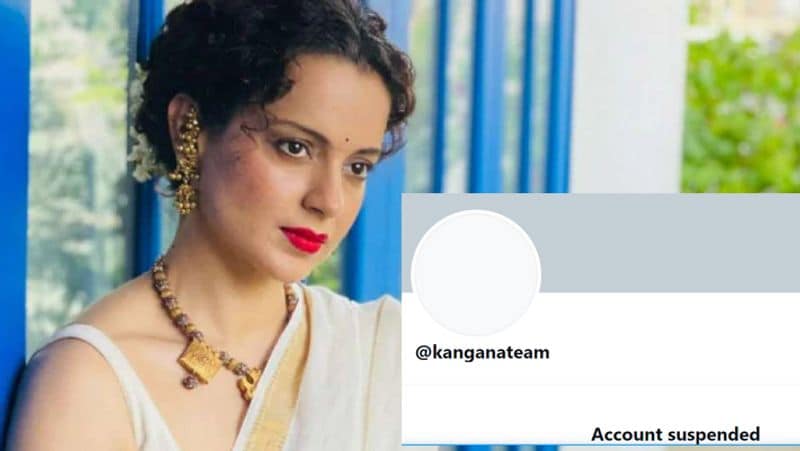 Kangana's views and opinions were so strong and insensitive that the microblogging site permanently removed her Twitter account.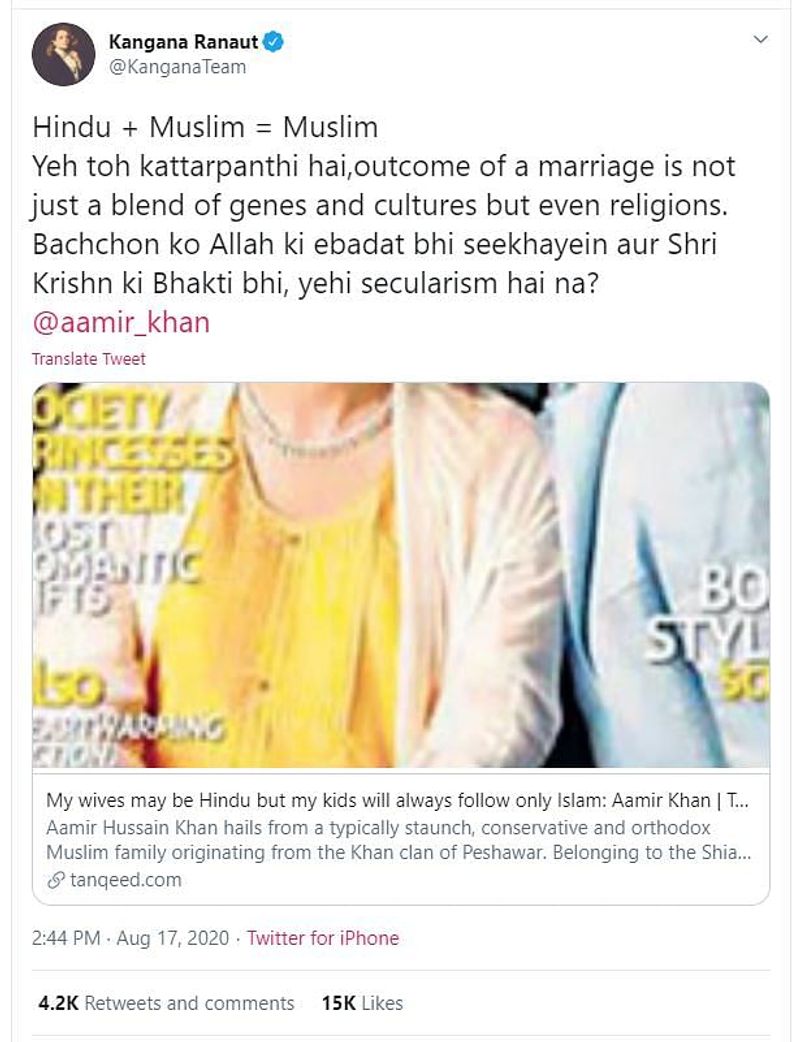 Last year, on August, 17 Kangana took to Twitter to share an interview purportedly by Bollywood actor Aamir Khan which quotes the actor talking about Islam.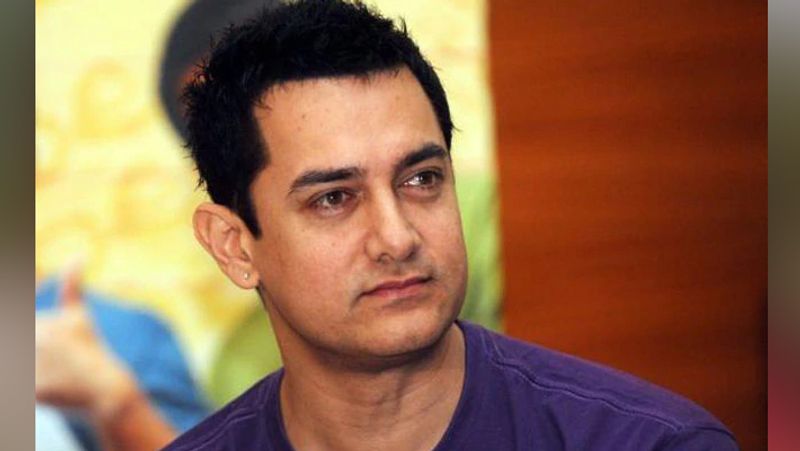 In her tweet, Kangana claimed that "Aamir is an extremist and despite his wife being a Hindu, his children would only follow Islam". Ranaut shared a fake interview of Khan, claiming that the actor said his wives may be Hindu, but his kids only follow Islam. The article was first published in 2012 for a site called Tanqeed.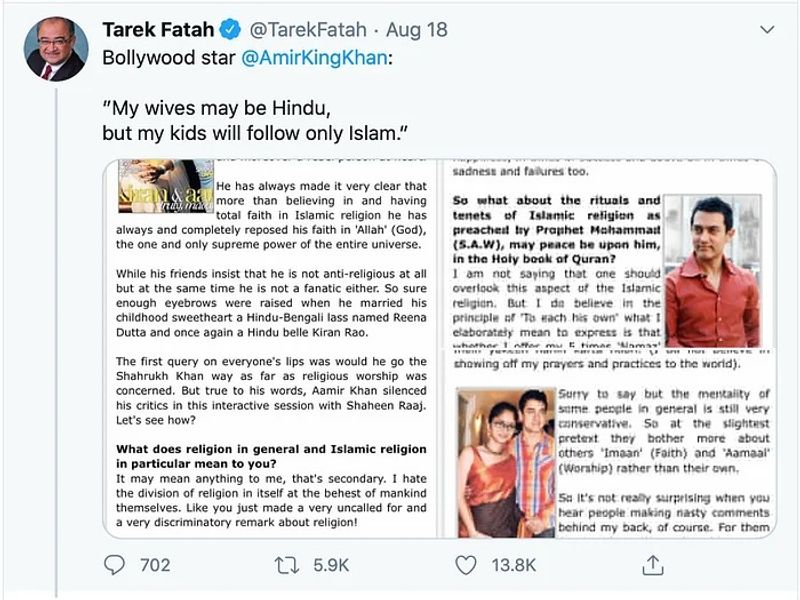 The article claims that Khan's exclusive interview was where he spoke to a correspondent Shaheen Raaj. Sharing and commenting on the article, Ranaut wrote, "Hindu + Muslim = Muslim Yeh toh kattarpanthi hai,outcome of a marriage is not just a blend of genes and cultures but even religions. Bachchon ko Allah ki ebadat bhi seekhayein aur Shri Krishn ki Bhakti bhi, yehi secularism hai na?@aamir_khan. (sic)"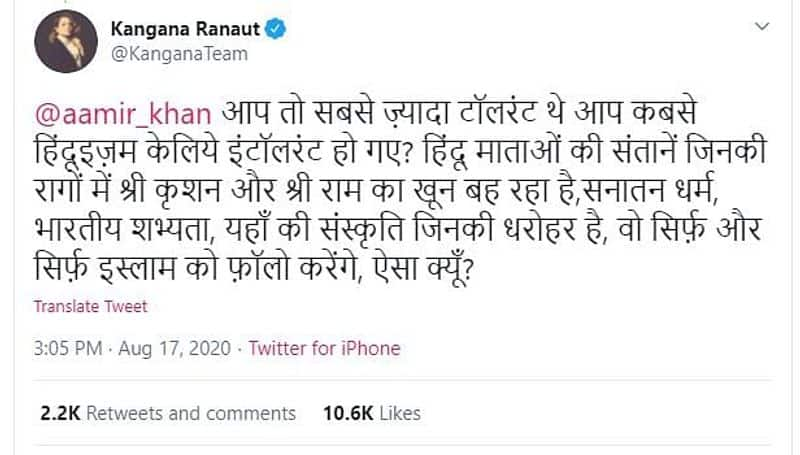 She also wrote, "@aamir_khan आप तो सबसे ज़्यादा टॉलरंट थे आप कबसे हिंदूइज़म केलिये इंटॉलरंट हो गए? हिंदू माताओं की संतानें जिनकी रागों में श्री कृशन और श्री राम का खून बह रहा है,सनातन धर्म, भारतीय शभ्यता, यहाँ की संस्कृति जिनकी धरोहर है, वो सिर्फ़ और सिर्फ़ इस्लाम को फ़ॉलो करेंगे, ऐसा क्यूँ?" (Aamir you were supposed to be the most tolerant individual since you grow so intolerant towards Hinduism? Hindu mothers give birth to children who have the blood of Shri Krishna, Shri Ram running through their veins. They carry ahead the legacy of the Sanatan dharma and Indian culture. Why should they follow Islam?)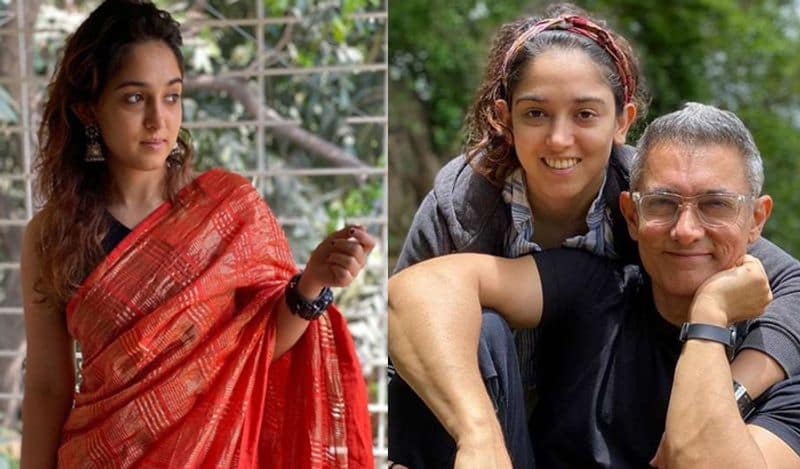 But the fact is the article was fake, and no such interview ever happened. Not just that, the person who spread the fake post was from Hyderabad was arrested for the same.