Yuzvendra Chahal's wife Dhanashree Verma's charming new look is breath-taking (See pictures)
Yuzvendra Chahal has become a top star as an Indian leg-spinner in the limited-overs department. His personal life, too, is on a top note after getting married to Dhanashree Verma, as the latter is a star dancer cum choreographer on YouTube, who is brilliantly gorgeous.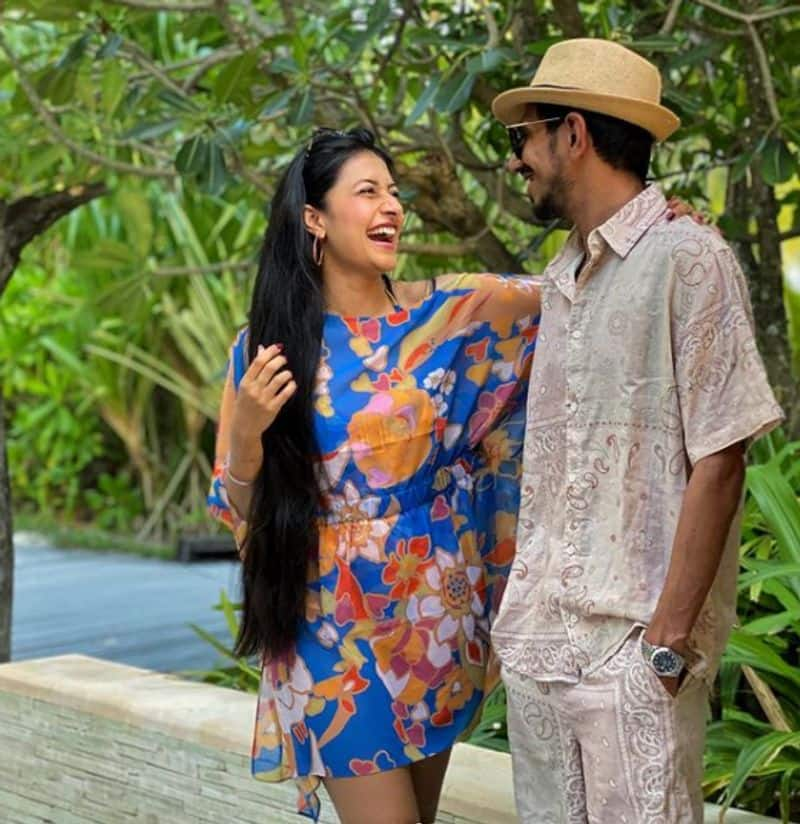 Indian leg-spinner Yuzvendra Chahal is gearing up to make his return to international cricket in the limited-overs commitment against England, staring with the Twenty20 Internationals on Friday. Meanwhile, as for his personal life, it all seems to be going smooth following his marriage to YouTube choreographer Dhanashree Verma.
Since last year, the couple has hit the top note following their engagement and eventual marriage. Recently, the couple is coming off a soothing vacation in the Maldives.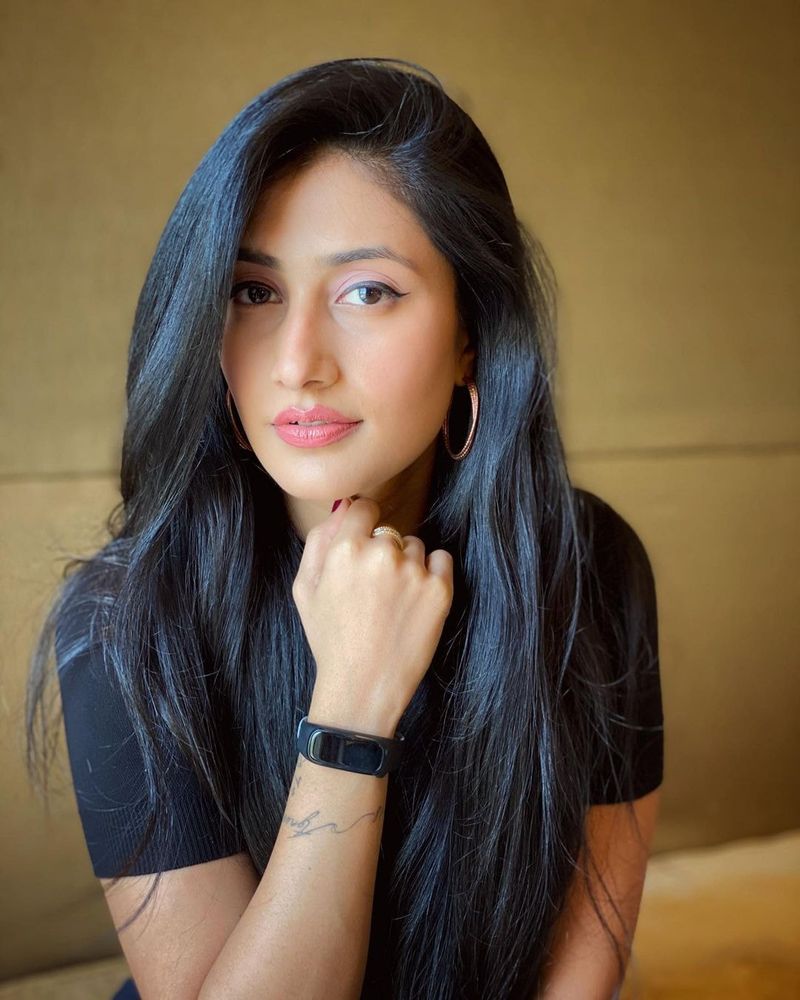 Following their return, Dhanashree has taken to her social media to share some breathtaking pictures of hers. In the first, she shares a stunning look in a black dress.
In another post, Dhanashree is seen wearing a colourful dress, which happens to be from the sets while shooting a dance video.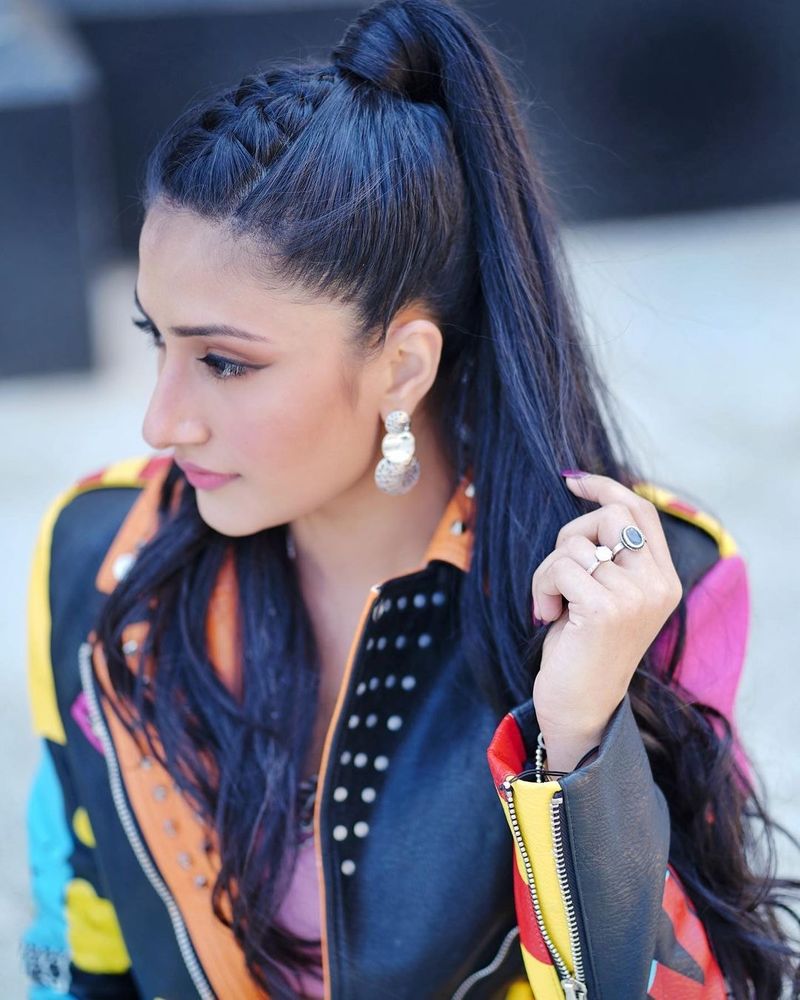 The other picture, too, happens to be a similar one as above. Dhanashree captioned the post, "Life in Technicolor. 🤙🏻 It's about time for oye hoye hoye. ✨ 12th March, Friday ARE YOU READY🤍".
Previously, Dhanashree had also shared some beautiful images of hers from the Maldives. In this, she is seen standing on the wooden beach ramp of her seaside resort.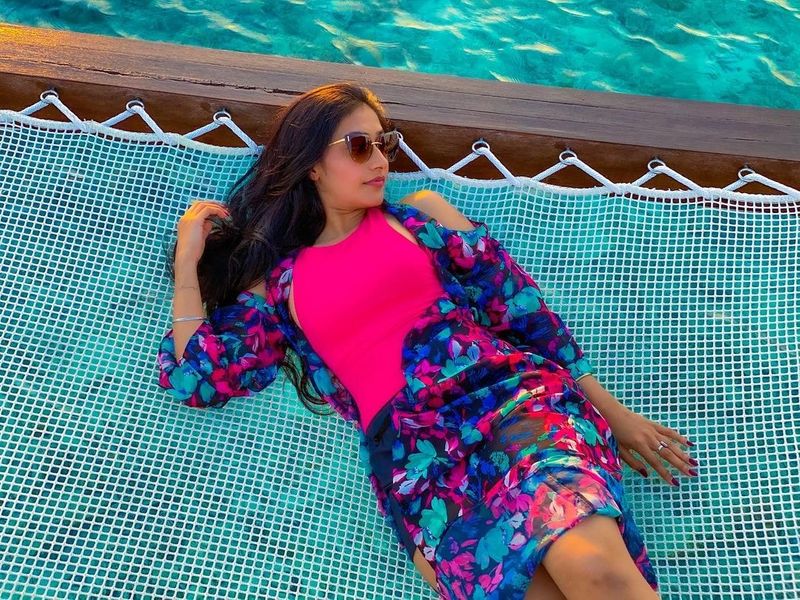 Here, Dhanashree is seen lying on the beach trampoline of her seaside esort in the Maldives, as she looks beautiful.
During her Maldives vacation, she also tried out scuba diving.