Virat Kohli to KL Rahul; Indian cricketers and their tattoo designs
First Published 9, Oct 2020, 6:04 PM
Tattoos are not just unique reflections of your innerself but also a glimpse of power one imbibes and adores. Here are some young Indian cricketers and their unending love for tattoos.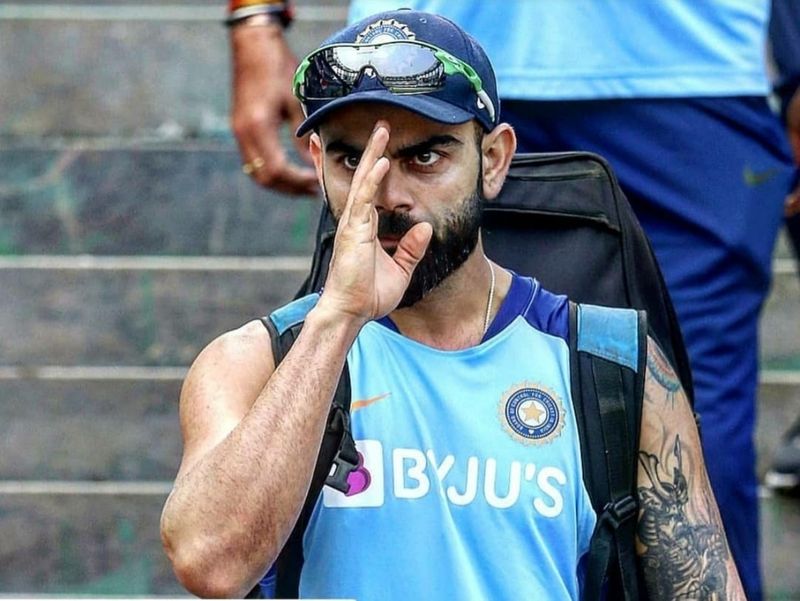 Time and again various aesthetically pleasing art trends in the fashion market and soon becomes famous. Just a little while ago, the trend of beards was popularised so much that people started imitating beard styles of their admired models and heroes. What has never failed to be a trend are tattoos. Let's look at a few Indians who have tattooed their bodies with distinctive designs.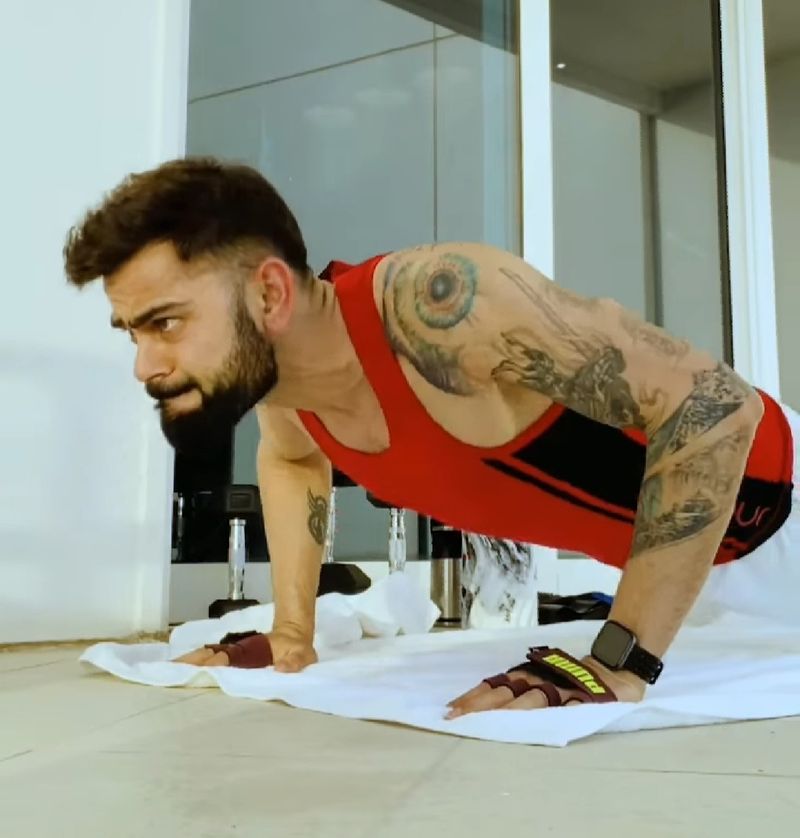 Virat Kohli
India's skipper and one of the world's fittest athletes, Virat Kohli fancies tattoos a lot. His left arm is no less than a tattoo hub, where he has got his parents' names inked in Hindi language (Prem-father's name, and Saroj-mother's name). Besides, he has also got his ODI cap number (175) inked on his left arm. The magnificent tattoo visible on his left arm is of a 'God's eye' and a Japanese Samurai warrior with a raised sword.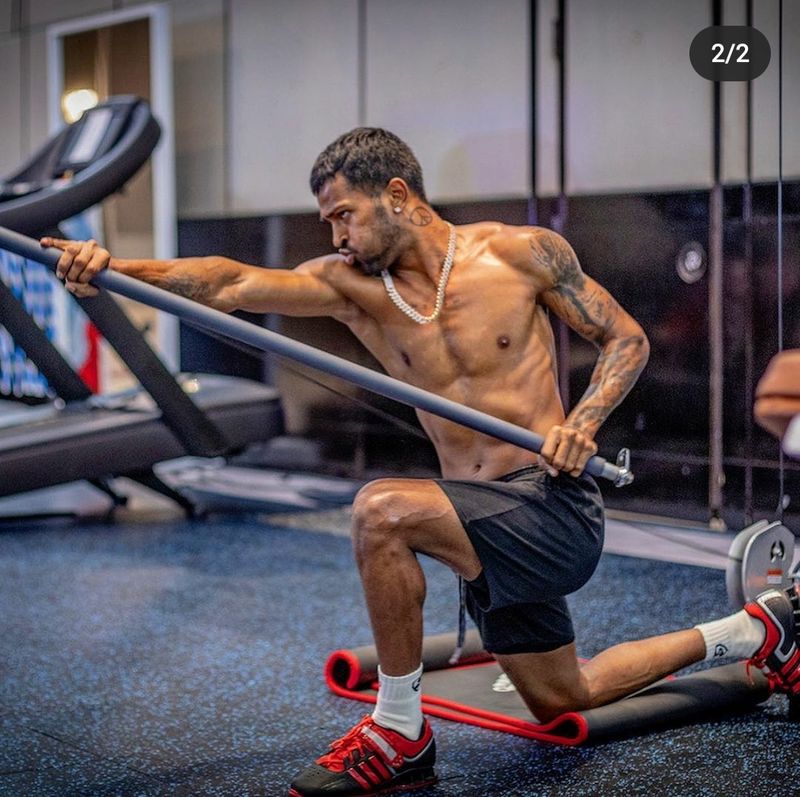 Hardik Pandya
The dynamic all-rounder of India is truly an ink addict. Effective both with the bat and the ball, he marks his presence on the field. He has inked the word "Believe" on his left arm and "Live to succeed or die trying" on his left arm biceps. His inner side of his right arm is quite motivating which has "never give up" along with having a fighter carrying a sword tattoo. On his left shoulder, Hardik has a tattoo of a tiger. Besides, he has a peace symbol on the left side of his neck and inscribed paw tattoos on the neck's right side.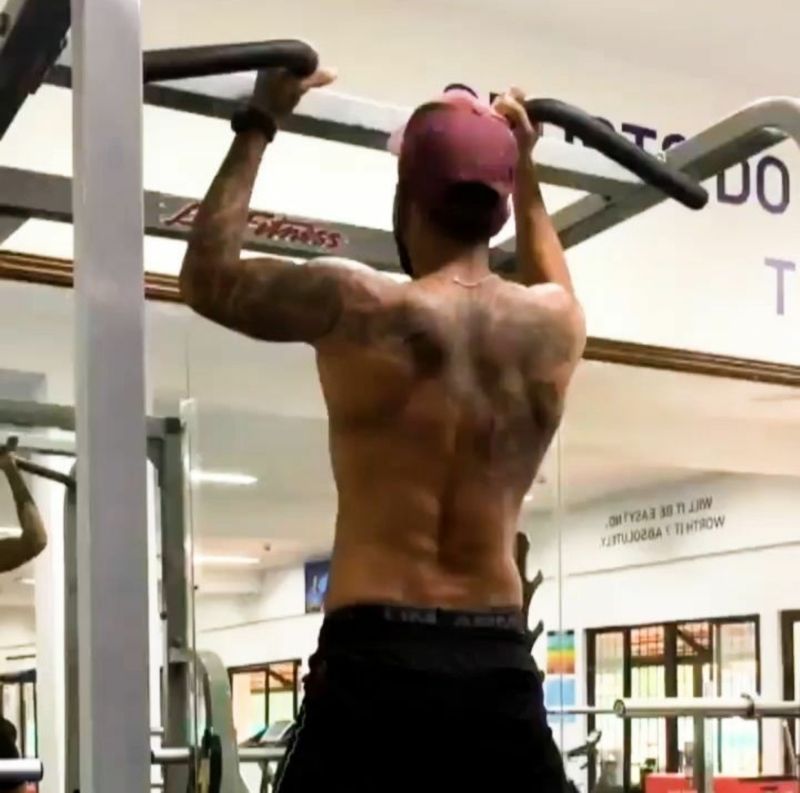 KL Rahul
Another tattoo lover is KL Rahul, a prolific Indian batsman. The versatile cricketer can keep well behind the wickets as well. He is adorned with tattoos all over his body. The depiction on the left forearm is that of a lighthouse tattoo. Similar to Kohli, Rahul's parents' names have been inked on his wrists, and he has also inked his Test cap number in Roman numerals (284) and XI (11), which was his first jersey number for the Indian team on his body. An open eye on his left bicep is a tribute to his grandparents. A significant tattoo with ram horns on his left forearm is a depiction of his zodiac sign which is Aries. Besides, he has an 11 o'clock tattoo on the inside of his left bicep along with a Latin phrase "Veni, Vidi, vici" under the clock tattoo.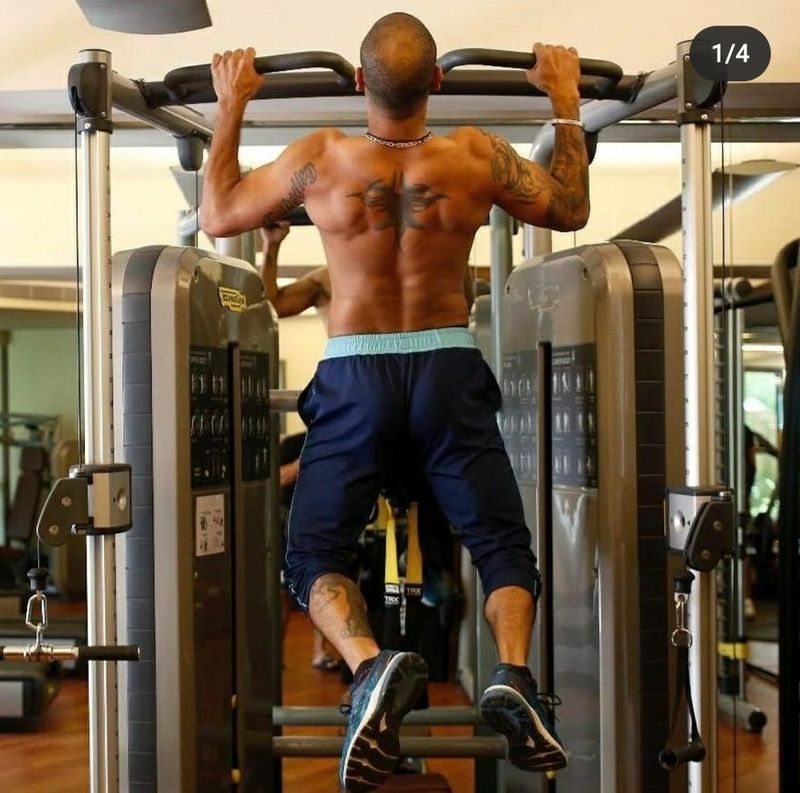 Shikhar Dhawan
The Gabbar of the Indian team is a fantastic opening batsman for India. He and his wife Ayesha Dhawan are die-hard tattoo lovers. On his right arm, Indian mythology characters Arjuna and Lord Shiva have been inked. On his left wrist, Dhawan has the name of his beloved wife Ayesha. Also, 'Carpe Diem' has been inked on the back of his left biceps. He has got some tribal designs over his back and torso and a tattoo of a bird with a leafless tree on his left calf.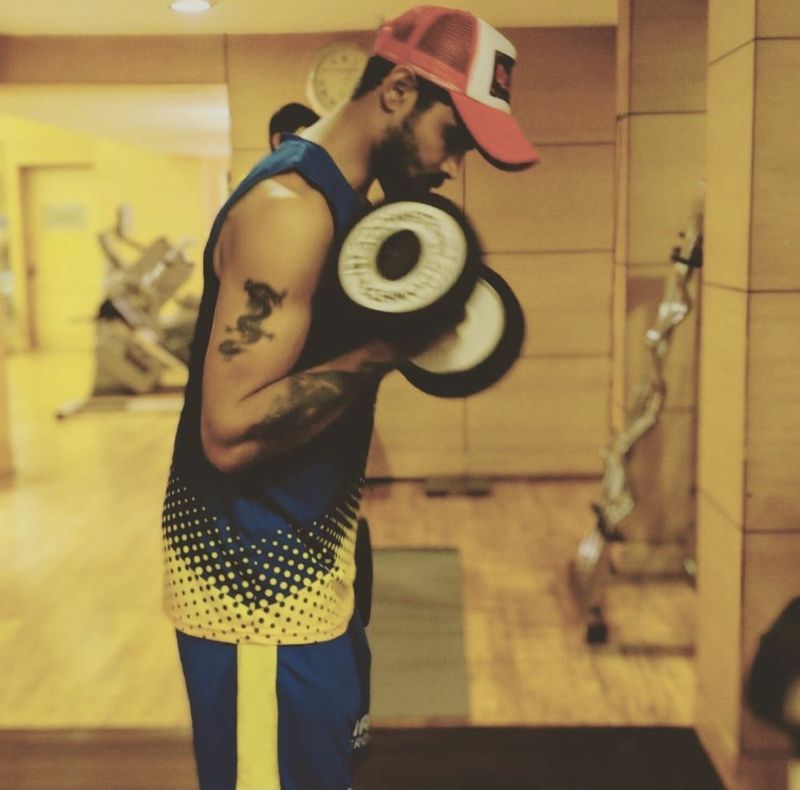 Ravindra Jadeja
The Indian stalwart is a fantastic all-rounder. He is quite famous for his tattoos. In his early cricketing days, Jadeja had a dragon tattoo. He even tattooed his famous nickname – Jaddu, once which was inked with flowers on his right forearm, and a similar flower design was seen on his back. His unending love for horses made him ink a horse tattoo on his forearm.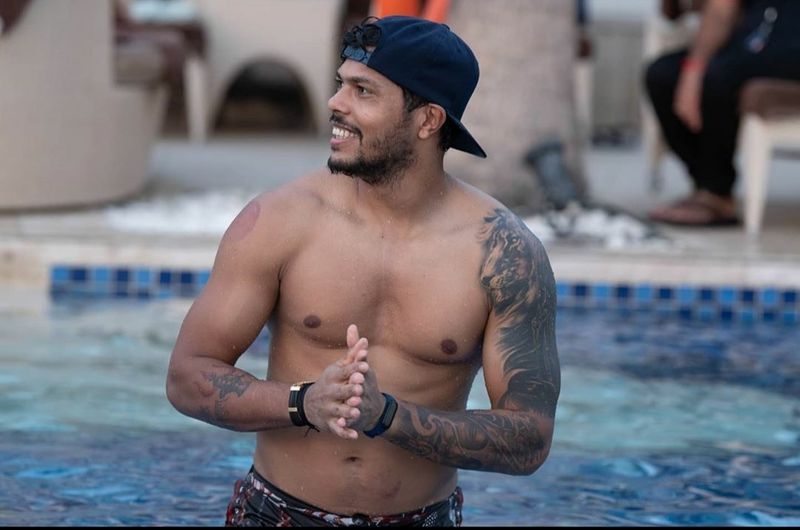 Umesh Yadav
The Indian fast bowler has been in and out of the team for quite some time. However, his love for aesthetics is still intact and he keeps getting new tattoos regularly. His first tattoo was dedicated to his mother and his second tattoo had the face of Lord Shiva. In his supposedly third tattoo, Umesh engraved the name of his wife Tanya on his body. The further tattoos that he got inked were a good luck symbol and the face of Lord Buddha (on the forearm) respectively.